Peterborough: Funeral For Murdered Teenager
24 April 2014, 12:22 | Updated: 24 April 2014, 14:39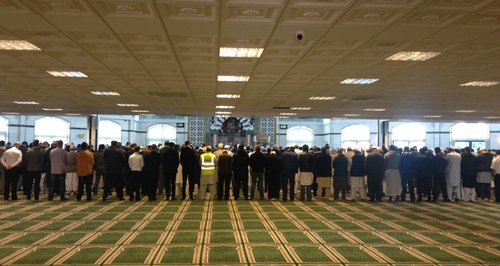 The funeral of murder victim Mohammed "Haroon" Sanghar has taken place this afternoon in Peterborough.
Mourners gathered at the Faizan-e-Madina mosque in Gladstone Street at 2.20pm.
This was followed by a burial at the Eastfield Cemetery.
Haroon, 18, of Cromwell Road, suffered serious injuries after being involved in an incident with a black Vauxhall Astra at about 2.30pm on Thursday, April 10.
A post mortem conducted by Dr Nat Cary concluded Haroon had died from severe head injuries.
Two men, aged 21 and 23, from Bedford, have been charged with murder.