Peterborough: Great Eastern Run Road Closures
7 October 2013, 14:02 | Updated: 11 October 2013, 12:53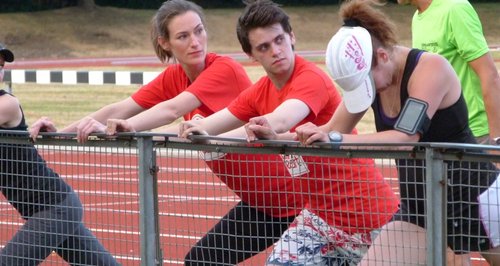 Details of road closures during the Great Eastern Run in Peterborough on Sunday have been confirmed by the City Council.
The half marathon will start and end at the Embankment.
>> See details of times, parking information and a map of the route
The following roads will be closed between around 9:50am and 10:45am
Rivergate, Bourges Boulevard (southbound) from the Queensgate roundabout, Priestgate, Cathedral Square, Long Causeway, Broadway.
The race will leave the Embankment, turning right on to Rivergate, then left onto the southbound lane of Bourges Boulevard and turning right onto Priestgate.
Competitors will then head to Bridge Street emerging opposite the Town Hall before making their way through Cathedral Square and up onto Long Causeway and Broadway.
The following roads will also be closed from 9.30am until 1.30pm because the race will pass through these roads twice – as the runners head both in and out of the city:
Park Road between All Saints Road and Dogsthorpe Road
Dogsthorpe Road between Garton Avenue and Lawn Avenue
Lawn Avenue between Dogsthorpe Road and St Paul's Road
St Paul's Road between Lawn Avenue and Fulbridge Road
Fulbridge Road between St Pauls Road and Francis Garden
In addition, the route will result in the following road closures:
Park Crescent between 9.30am and 11am
Broadway from its junction with Princes Gate and Park Crescent between 9.30am and 11am
Princes Gate and Princes Gardens between 9.30am and 1.30pm
Eastfield Road from its junction with Princes Gardens to the Boongate roundabout between 9.30am and 1.30pm
St John's Street and Vineyard Road between 9.30am and 1.30pm
All roads will reopen as the final runner passes each of the mile markers.
This is expected to take approximately 15 minutes for each mile.
Click here to visit the Peterborough Great Eastern Run website to get more information.