Huntingdon: Louis Smith On His Future
14 August 2013, 06:00 | Updated: 14 August 2013, 17:36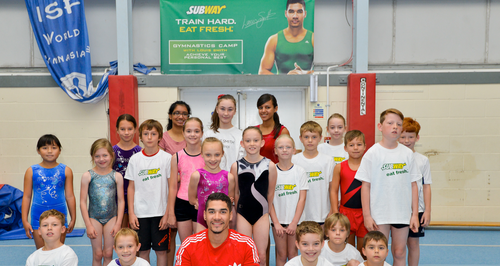 Peterborough's Olympian, Louis Smith, has been telling Heart about his plans for the future, and at the moment, they don't include competitive gymnastics.
The Olympic Gymnast, who grew up in Eye in Peterborough, and still lives in the city, has won three Olympic medals, including a silver and bronze at London 2012.
He hasn't competed since then, and told Heart he has no plans to compete in the near future, "My life has taken a different turning and I'm doing different things...I'm enjoying myself now, I'm doing different things, I'm meeting so many different people, and I want to see where my talents lie in other places, not just gymnastics.
When we asked Louis if he wanted to retire from competitive gymnastics he replied, "I don't know really. I'm in a strange place with gymnastics.
"It's not that my heart's not in it, because I miss training...I just don't miss competing...at all.
"I haven't got that bug to get back into it. I miss training completely but I just have got no feeling to want to compete at the minute."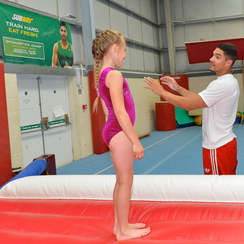 We also asked Louis how he's getting on with his new bachelor pad in Peterborough, which he moved into earlier this year.
"It's nice, it's cool, it's still standing!
"It's a nice place to just relax and switch off. It's nice to just come in and shut the door and just completely switch off from society...it's a nice retreat."
We caught up with Louis at Huntingdon Gymnastics Club, where he's trained for over 15 years..
Louis Smith talks to Heart Reporter Julia Greenaway.
Louis was talking at the launch of his Gymnastics Summer Camp, as part of his commitment to creating a sporting legacy.
The camps are supported by Subway.