Peterborough: Men Jailed For 'Violent' Robbery
15 January 2014, 06:43 | Updated: 15 January 2014, 06:45
Two men who broke a man's jaw in a violent robbery, have been jailed.
They were caught after the victim grabbed hold of one of their tops during the assault.

James Holland, 20, of Holdfield, Peterborough, and Mathew Denhan, 20, of Tirrington, Peterborough, attacked the 27 year old in a park off Saville Road, Westwood, on July 31.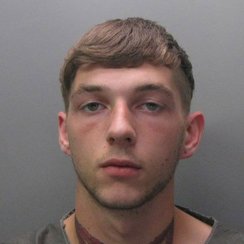 They grabbed him and pinned his arms back before rifling through his pockets.

The victim tried to break free but Holland and Denhan began kicking and punching his face and body.

He managed to get away, grabbing Holland's jacket as he did before flagging down a passing British Transport Police officer.

He was taken to hospital and was treated for a broken jaw.

Holland's mobile phone was still in the jacket and he was arrested an hour later at his home along with Denhan who was also at the address.

Both were charged with robbery and causing grievous bodily harm, but claimed to have been the victims in the incident.

Both were convicted following a three-day trial at Peterborough Crown Court.

Holland, who has previous convictions for robbery, was jailed for two years and eight months at Peterborough Crown Court on Friday (January 10).

Denhan was sentenced to three-and-a-half years.

Detective Constable Kevin Poole said: "This was an unprovoked attack in a busy park.

"The victim showed great bravery to get away and also grab one of his attacker's jacket to ensure they would be brought to justice."