Peterborough: NHS Will Consider Dennehy Case Review After Sentence
13 February 2014, 15:21 | Updated: 14 February 2014, 10:32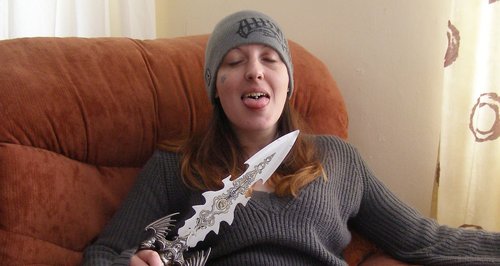 The NHS has told Heart that a serious case review surrounding Peterborough serial killer Joanna Dennehy will be considered after she is sentenced.
During the trial of two men found guilty of being her accomplices, it emerged Dennehy had been treated on the Cambridgeshire and Peterborough NHS Foundation Trust-run Psychiatric Ward at the Cavell Centre in Peterborough in 2012.
In a series of fact read out during the trial, prosecutor Andrew Jackson stated that she was diagnosed with a personality disorder and an obsessive compulsive disorder.
In March 2013, she murdered three men and dumped their bodies in ditches on the outskirts of Peterborough.
She also attempted to kill two other men who were walking their dogs in Hereford.
Dennehy is due attend Cambridge Crown Court tomorrow (Friday) for the start of sentencing hearings.
47 year old Gary Stretch and 36 year old Leslie Layton, both from Peterborough, are also due to attend after being convicted this week of covering up the crimes and helping dispose of the bodies.
A third man, 55 year old Robert Moore from Peterborough, had already pleaded guilty to assisting an offender and is also expected in court.
A Spokesperson for NHS England (East Anglia) told Heart: "NHS England East Anglia is committed to ensuring safe, high quality care for local people.
Where health services are found to have not met the required standards, NHS England East Anglia will investigate and take appropriate action.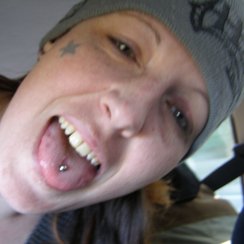 After legal proceedings are concluded, this case will be considered against guidance for eligibility for a serious case review in order to determine whether a review is appropriate."
Doctor Chess Denman, Medical Director at Cambridgeshire and Peterborough NHS Foundation Trust, added: "No mental health trust can comment on the treatment of an individual who may have been a patient without breaching its duty of confidentiality to that patient.
Therefore CPFT is not in a position to make any comment about the treatment of any of its patients.
The overwhelming majority of people who suffer with mental illnesses never commit any criminal action of any kind.
In particular when very serious crimes such as murder are considered the vast majority of perpetrators have no mental illness of any sort.
Even when people with mental disorders do commit crimes, it is far more usual for those actions to be unrelated to their mental disorder than it is for them to be connected to, let alone caused by, that disorder.
The courts have a well-developed system for determining when a person charged with a serious crime has a mental disorder and whether that disorder is relevant to the crime that has been committed.
For example, an individual's fitness to appear in court is assessed in case a mental disorder may be present and make them unfit to plead.
It is of note that in this case Joanna Dennehy has appeared in court and pleaded guilty to murder and her fitness to plead has not been questioned.
When a serious crime is committed by a person who has been a patient of a mental health organisation in circumstances that suggest that their mental health diagnosis is relevant to that crime, then the NHS organises an independent inquiry into the treatment of the patient.
The inquiry generally follows the criminal process so as to avoid any risk to the criminal process by the inquiry.
Should such an inquiry be deemed necessary, and if it involves CPFT, then we will collaborate fully with it."