Peterborough: £1m Upgrade For Posh Stadium
1 August 2013, 06:04 | Updated: 1 August 2013, 09:38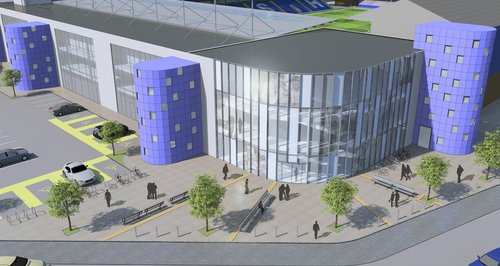 Plans to spend £1 million upgrading part of Peterborough United's stadium have been approved.
In a meeting last night (Wednesday 31 July), councillors agreed to spend an additional £1 million retrofitting the London Road terrace to an all-seater stand.

The decision means that the total investment is now in place to redevelop the Peterborough United ground into an all-seater community stadium including a skills centre.

Councillor Marco Cereste, Leader of Peterborough City Council, said: "This is not just a good deal for the football club, this is a good deal for the council, its taxpayers and for Peterborough.

"Once the project is complete we will have a fantastic all-seater community stadium and skills centre which will benefit the football club and the wider city.
The skills centre, which will form part of the new Moy's End stand, will provide vocational training for young people in areas such as electronics and plumbing, as well as apprenticeships and undergraduate and postgraduate courses. The skills centre is vitally important as it will ensure our young people are highly skilled when entering the world of work.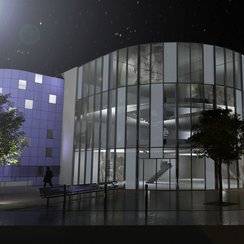 "The agreement with Peterborough United also supports our aim of maintaining a professional footballing presence in the city and ensures that the club is able to play matches at the ground regardless of which league it sits. The new community stadium will also be a key part of the wider South Bank regeneration project, which includes the nearby Vista housing development.

"I look forward to work to starting on site in the autumn."

The decision taken by Council will be followed by a series of Executive Decisions signed by the Leader of the Council which will enable works to commence on site for the construction of the new stadium.

Bob Symns, Chief Executive of Peterborough United Football Club, said:
"I am delighted that Council has approved this additional investment in the football ground.
"This is great news for the fans who will be able to watch their team play in fantastic new stands.
"It is also great news for residents of the wider city, who will benefit from the addition of the skills centre and the financial and community benefits that a successful and prosperous club brings to our city."