Peterborough: Emergency Exercise
18 September 2013, 13:47 | Updated: 18 September 2013, 14:06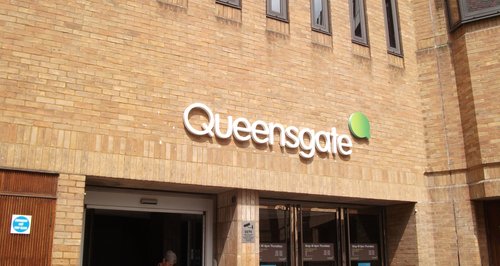 Emergency services are testing how they'd respond to an emergency in the Queensgte Centre in Peterborough this evening (Wednesday).
Shoppers are being told not to be alarmed or worried if they see police cars, fire engines and ambulances around the shopping centre between 6pm and 10pm.
People will also be made up to look like casualties.
The exercise, called 'Hotfoot', is designed to test how emergency services and local authorities would react to a real-life situation.
Exercise Hotfoot will be based around a scenario involving a promotional car on fire inside the shopping centre, at the foot of the escalators at North Square.
The scenario will involve 'multiple casualties'.
There will be lots of fire engines, ambulances and police cars in the city centre, along with students from Peterborough Regional College made up to look like casualties.
Robert Flute, Head of Resilience and Special Operations for the East of England Ambulance Service NHS Trust, the lead agency for the exercise, said: "We realise that we are staging the exercise in a highly visible part of the city and so we want to pre-warn people that the exercise is happening to ensure they don't panic and think it's a real incident.
If anyone has any questions, or wants to make a comment or post a picture of what they can see, they can take to Twitter or Facebook and join in, by using the specially designed hashtag #qgtestevac
At the same time, we will be testing our ability to respond using social media, although this will not be visible on public social media sites. The CPLRF recognises the impact social media now has in incidents and emergencies.
Twitter and Facebook are, for some people, the first place to look for information and advice.
It is important all the agencies involved recognise the implications of social media and how to use it as a valuable way to provide safety advice and reassurance to the public."