Peterborough: Gazza Fined For Guard Assault
5 August 2013, 15:00 | Updated: 5 August 2013, 15:17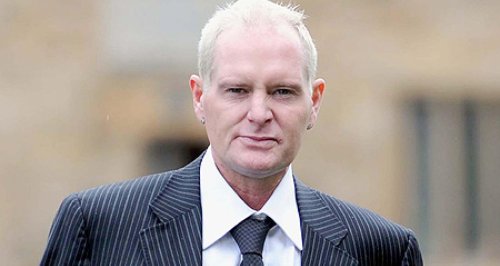 The former England footballer Paul Gascoigne has been fined more than £1,200 after assaulting a train guard from Peterborough.
Gascoigne, who has battled alcoholism for many years, was fined £600 for one charge of assault and £400 for a drunk and disorderly charge.
He was also ordered to pay £100 in compensation to security guard 23 year old Jack Sherrington from Peterborough, who he assaulted, court costs of £85 and a victim surcharge of £60.
The former Newcastle United and Tottenham midfielder, who lives in Gateshead, was arrested after officers were called to Stevenage rail station in Hertfordshire at around 10.30pm on July 4.
Gascoigne, 46, who received treatment for alcoholism in an American clinic earlier this year, was originally charged with two counts of assault, one involving his ex-wife Sheryl, but that charge was dropped.
Gascoigne, clutching a packet of cigarettes and wearing a dark suit, pale blue shirt, beige loafers with no socks and sunglasses, was greeted outside Stevenage Magistrates' Court by a media scrum.
The packed courtroom looked on as the former star, who also had spells at Glasgow Rangers and Lazio, listened to the charges being read to him and entered guilty pleas to assault and drunk and disorderly in a public place.
Gascoigne clutched his mobile phone throughout the court appearance.
In a statement released through British Transport Police, 23 year old Jack Sherrington said: "I am grateful for and welcome Mr Gascoigne's decision to plead guilty today.
I am told that since the incident he has offered his apologies for his behaviour, and I fully accept them.
In differing ways this has not been easy for either of us and I sincerely hope he gets the help that he needs in the future.
With the conclusion of the case, and Mr Gascoigne's sentencing, I now consider this matter closed.
I will not be conducting any interviews at this time and ask for my privacy in this regards to be respected."