Peterborough: Man Jailed For Screwdriver Attack
4 July 2013, 08:34 | Updated: 4 July 2013, 11:21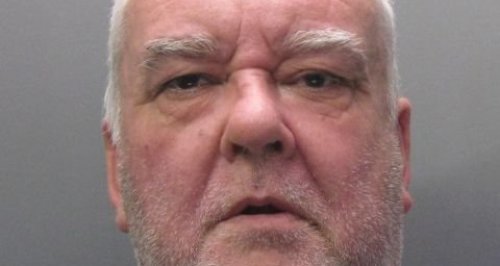 A man from Peterborough, who stabbed his partner 12 times with a screwdriver, has been jailed for attempted murder.
Officers were called on the morning of November 21 last year, by a woman screaming down the phone asking for help.
The call taker was able to trace the call to Peter Dunnell's home in Flore Close and officers rushed to the address.
The caller, Dunnell's partner of 17 years, had managed to flee from the house and go to the neighbours' before being taken to hospital.
Dunnell had stabbed the 40-year-old, 12 times with a screwdriver. The previous day she had told him she'd been having an affair.
When officers arrived Dunnell was nowhere to be seen but they searched the area and he was later arrested.
The victim was moved to Addenbrooke's Hospital in Cambridge as her condition deteriorated.
She later described to officers how the previous day she had told Dunnell their relationship was over.
He left the house and went into the garage claiming he was going to mend the gears on his bike.
However, he returned with the screwdriver and launched the attack.
During the incident she managed to kick out to Dunnell allowing her to get away.
Dunnell (57) was sentenced to 17-and-a-half years for attempted murder and was also given a lifetime restraining order.
Judge Nic Madge described Dunnell as "controlling, violent and domineering".
DC Caroline Murphy said: "Dunnell controlled and manipulated his partner and attacked her the day after her 40th birthday.
He launched a frenzied attack, threatening to kill her, and showed no remorse for the suffering he put his partner through.
She has shown great courage throughout this process and I hope this result will provide her with some closure to this horrendous experience."