Peterborough: Two Men & Three Boys Found Guilty Of Sex Attacks
15 January 2014, 13:25 | Updated: 15 January 2014, 16:42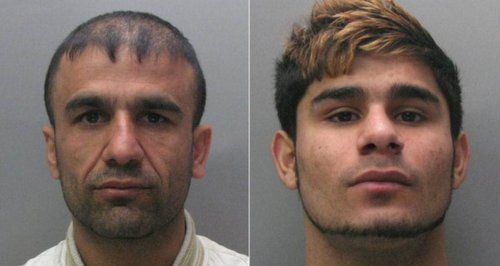 Two men and three teenage boys have been found guilty of several rapes and sexual assaults on girls in Peterborough.
18 year old Zdeno Mirga has been found guilty of eight counts of rape and inciting child prostitution.
33 year old Hassan Abdulla has been found guilty of four counts of rape, and also three counts of inciting a child to engage in sexual activity.
One 17 year old boy has been convicted of five rapes and three sexual assaults.
Another 17 year old boy has been found guilty of one count of rape.
A 14 year old boy was convicted of sexual activity with a child.
The teenagers cannot be named for legal reasons.
The court heard how the offences took place in Peterborough from April to December 2012.
Two men aged 26 and 20 and a 14 year old boy who were also on trial have been cleared.
The investigation, code-named Operation Erle by Cambridgeshire Police, also involved the social care department at Peterborough City Council.
The men will be sentenced on the 20th February.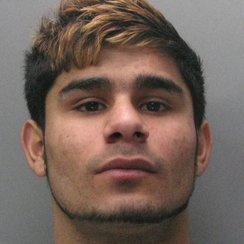 Picture: Zdeno Mirga
Detective Superintendent Gary Ridgway said: "Today's convictions are part of the ongoing joint inquiry by Cambridgeshire Constabulary and Peterborough City Council's Children's social care to safeguard young people and bring offenders to justice.
This case was entirely victim-led. We, along with Peterborough City Council Children's Services, identified young people who we believed were at risk of harm, engaged with them and, as a result, identified a number of people who were exploiting them.
These girls were targeted simply because they were vulnerable.
They were seen as easy targets and exploited by this group of teenage boys and young men who abused them for their own sexual gratification.
"The victims, who were as young as 12 years old, were subjected to horrific ordeals.
But they have shown incredible strength throughout this process: in particular by giving evidence at court in order to bring these people to justice.
We are committed to helping those girls pick up the pieces and move on with their lives.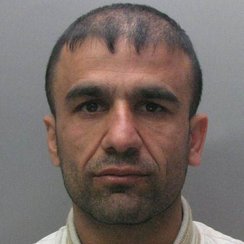 Picture: Hassan Abdulla
Our priority has always been, and remains, to safeguard young people.
We will continue to work with the city council and other partner agencies to keep young people safe from harm."
Peterborough City Council's Chief Executive Gillian Beasley said:"Listening to the catalogue of crimes committed against these children has been absolutely devastating and we wish they could have been rescued sooner.
But it was not until our social workers and the police gained the trust of the victims, so they felt able to tell us the full extent of what was happening, that the police were able to arrest the criminals who were responsible.
We are pleased that we have seen justice done today. We would also like to pay tribute to the victims.
Without their courage to stand up in court we could never have secured these convictions
We have also called for a serious case review.
We will be working closely with that review and we look forward to the findings.
No one is more determined than us to stop criminals like these preying on our children and we will be sharing everything we have learned with colleagues around the country."
Reaction From Peterborough MP Stewart Jackson.
Giving his reaction to the verdicts, Peterborough MP Stewart Jackson said: "Peterborough will be a safer place today, especially for vulnerable young women.
The guilty verdicts send out a signal that British justice has been done and that this criminal behaviour is completely unacceptable and should not be tolerated in any community, including the Roma community.
The statutory agencies in Peterborough, particularly the City Council and Cambridgeshire Police, have worked well together in dealing with these appalling crimes and their victims but there are important lessons to be learnt at how we protect vulnerable young women from predatory paedophiles and the role of the State as de facto parents to children from dysfunctional families and broken homes.
The rights of and welfare of the victims must be paramount.
There are no second class citizens in the UK.
The experience of a similar grooming case in Oxfordshire shows the importance of a central, pro active "hub" approach, by different agencies working in partnership, to identify abuse early and deal with it quickly.
We need to redouble efforts to ensure that immigrants from EU countries are working, contributing and paying taxes and if not they should be removed from the UK with urgency if participating in criminal conduct.
I will be writing to the Secretary of State for Justice to ensure that these foreign convicted criminals are permanently deported on release from custody."
Reaction From The NSPCC.
Peter Wanless, Chief Executive of the NSPCC, said: "No child should experience what these girls have been through.
After suffering an appalling ordeal they bravely gave evidence and relived their trauma all over again to help bring the boys and men who subjected them to such horrific abuse to justice.
It is shocking, but sadly not surprising, that teenage boys were involved in this terrible on-going campaign of abuse.
We must fight for young people to see this kind of behaviour for the horror it is. Peer-to-peer abuse is a growing concern and highlights the vital need to educate young people in schools about healthy and respectful relationships.
It is also imperative that parents and carers are supported to offer firm guidance to young people around acceptable behaviours towards others to both prevent abuse and keep children safe from harm.
The national shortage of services to help prevent sexual abuse and give children the support they need to recover is a major concern and must be addressed.
In response to this urgent need, the NSPCC is pioneering new approaches to working with young boys who start to show patterns of harmful sexual behaviour.
And we have invested money raised by our supporters in a specialist service in Peterborough and other areas of the UK, designed to demonstrate better ways of working with young people at risk of exploitation and providing therapy to help victims rebuild their lives.
It is right that the authorities are being asked why they didn't pick up the signs that vulnerable young people were being exploited sooner.
However, we welcome the action the Police and Peterborough City Council have since taken to tackle the issues raised by this case and their on-going commitment to supporting victims and bringing perpetrators to justice."