Peterborough: Police Tweet Valuable Photos
17 October 2013, 16:27 | Updated: 17 October 2013, 16:38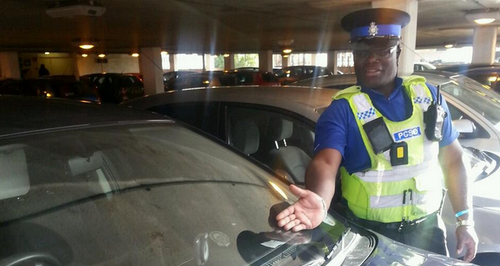 Cambridgeshire Police are using Twitter to remind drivers not to leave valuables on display in vehicles.
Officers have been walking around the Northminster and Brook Street car parks, searching for vehicles with valuables clearly on show.
When they've spotted expensive items on show, they've tweeted a picture of them from their @PboroCops account.
In around two hours, officers say they saw 40 vehicles with valuables on display.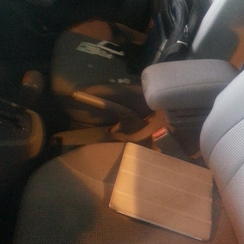 It's hoped their social media activity will encourage drivers to clear away all valuable items before leaving their vehicles.
The most popular item spotted by Police was reportedly a sat nav cradle, often a clue that a sat nav device may be in a glove box.
Other items spotted on show include expensive clothes, tools, a laptop bag, tablet computer, phones and money.
Pictures from @PboroCops on Twitter.