Peterborough: Postal Workers Strike
5 July 2013, 10:41 | Updated: 5 July 2013, 13:48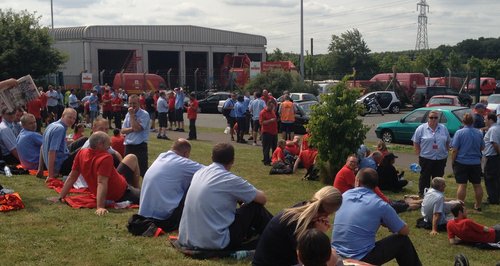 The Communication Workers Union says up to 200 members at a Peterborough post sorting office are staging a wildcat strike.
Members have walked out at the Werrington Delivery Office.
The union says they are taking the action over a 'disciplinary incident' involving a member of staff.
The action is understood to be affecting postal deliveries across lage parts of Peterborough.
Union Branch Secretary Amanda Hill said: "We've had a member of staff who's been disciplined and subsequently suspended from duty.
In solidarity, the rest of the workforce has walked out in support.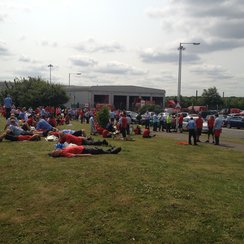 The CWU are currently negotiating with the business to try and resolve the situation.
We do apologise to the public as this strike will affect people living in the PE1, PE3, PE4, PE5 and PE6 areas.
I do understand there are some special deliveries that have gone out, so hopefully the important ones will get to their destinations on time."
Royal Mail spokesperson Sally Hopkins said: "Royal Mail can confirm that colleagues have taken unballoted industrial action at Peterborough delivery office and mail centre this morning.
This covers deliveries in the PE1, PE2, PE3, PE4, PE5, and PE6 postcode areas.
We apologise to customers in the Peterborough area for the disruption to their mail services and we are doing all we can to minimise this disruption.
Royal Mail is fully committed to the process of trying to resolve concerns of postal workers based in Peterborough by continuing to follow the national jointly agreed framework with the Communication Workers Union (CWU)."