Peterborough: Run For Jess
12 August 2013, 06:00
A family from Peterborough need to raise up to £55,000 for an operation for their daughter, who suffers with Cerebal Palsy.
More than 110 runners will be running for Team Jess, to raise money for 4-year-old Jess Howard from Peterborough, this October.
They're taking part in the Great Eastern Run's half marathon and fun run.
Jess suffers from Cerebal Palsy, and needs an operation to help her walk.

Ali Peat, who's the organiser for the fundraising says "It started with just a couple of guys just trying to get fit. It's inspired lots of people to make a difference to a little girl's life.

"We're hoping for at least 150 runners come race day, all of whom are raising money for a little girl, to make her life that much better and give her every opportunity to play with her friends and have a normal life when she grows up, so it's a phenomenal achievement for everybody involved.

"There's two options for Jess' operation, and we're hoping the UK option is the one we can go for. It would need around £30,000. If she has to go to America for it because it's refused in the UK you can add another £25,000 to that.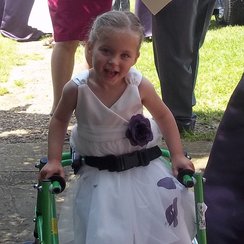 "The number is huge and daunting for any family to have to raise. As a community, everyone's come together to do their bit, and it's inspired everyone to do a bit more than they would've done before."

"I'm elated at the number of people that've signed up. It makes you realise there's a lot of good in every community, and people want to do the right thing.

"There are a lot of people running for us that have never run before. We're welcoming anybody to get involved. We have the opportunity for people to get in contact through the website.

"You'll get a running shirt, and the opportunity to raise money for a little girl who ultimately will have the opportunity to walk, and make a huge difference to her life. I think in anyone's book, that's enough motivation to get involved."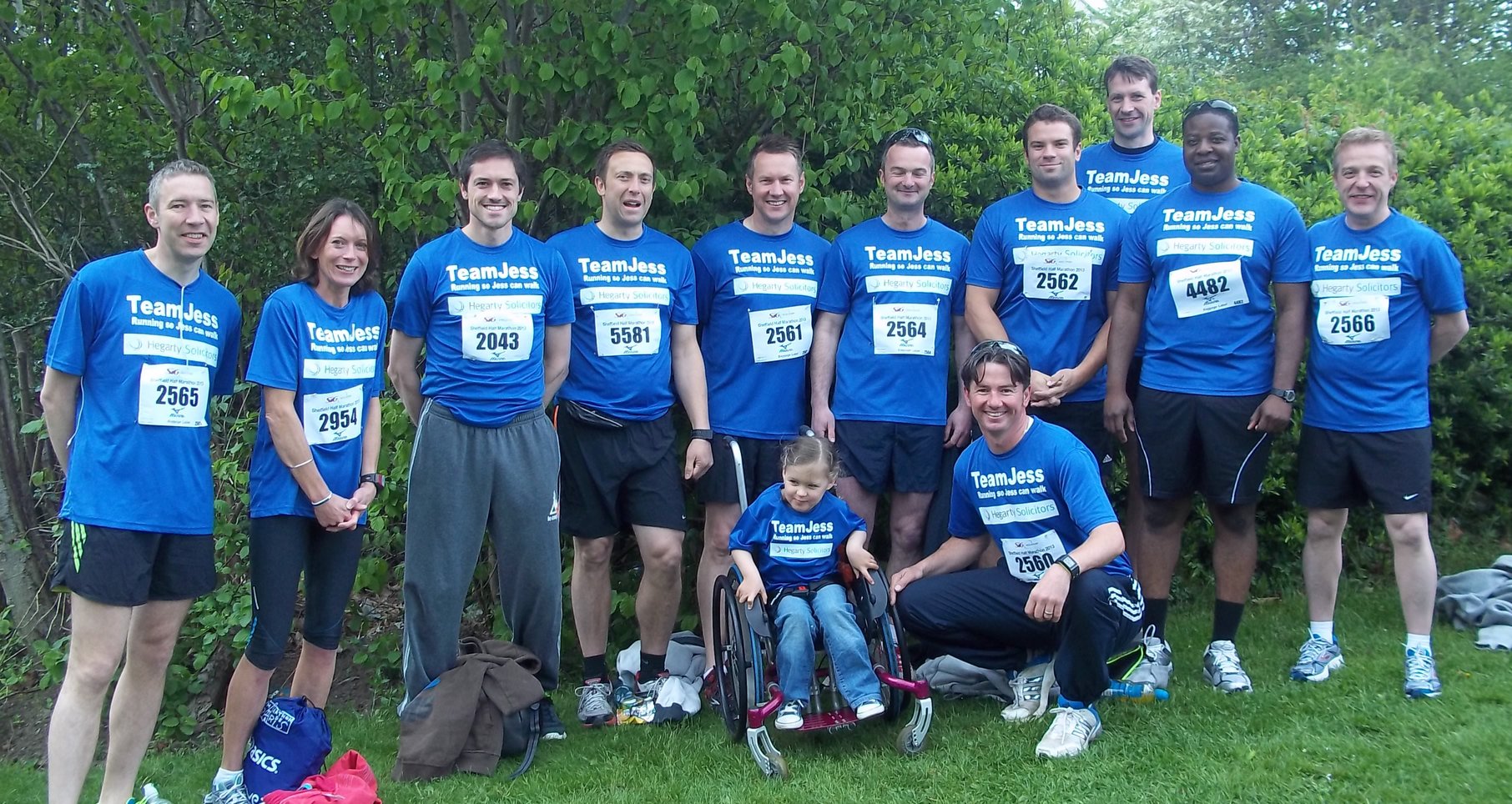 Hayley Howard, Jess' Mum says "At the moment, her legs are very stiff, she finds simple tasks very difficult, it would make her life a lot easier, and hopefully pain free too.

"She wears splints at night, all night, to keep her legs striaght, to stretch muscles out. She then wears splints all through the day. She needs help with every day-to-day activities. She just needs help 24/7.

"It's very hard to watch her struggle, and in pain. The operation would help her a great deal."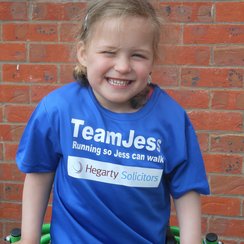 We asked Hayley if she had expected so many people to sign up to raise money for Jess. She said, ""Not at all, it's all been very overwhelming, very emotional.

"There's been so many people helping, so many people have come forward that've never met Jess, and never met us, so it's fantastic."