Peterborough: Possible Solar Farm Delay
12 June 2013, 16:07 | Updated: 12 June 2013, 17:09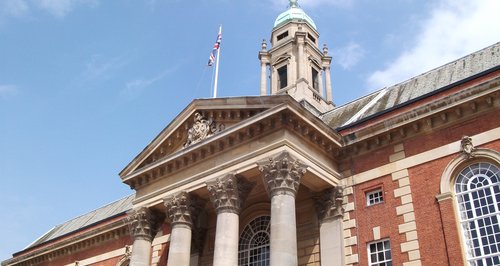 Council officers are recommending a planning application decision on one of three solar farms in Peterborough is delayed.
It follows concerns from English Heritage about possible archaeological remains underneath farmland to the east of Black Drove, Thorney, known as Morris Fen.
The area is one of three sites where Peterborough City Council wishes to install solar farms.
The Planning and Environmental Protection Committee on Peterborough City Council is due to meet on Monday (17 June) to consider the planning application for this site.
Council officers are now recommending a decision on that planning application is deferred, until work is done to establish whether there are any remains of archaeological value beneath the Morris Fen site.
English Heritage had originally raised 'no objection' to the application within the statutory consultation, stating: "it should be determined in accordance with national and local policy guidance, and on the basis of... specialist conservation advice."
However a further representation was received from English Heritage on Tuesday (11 June) night, after Monday's meeting had already been called and the agenda published.
This further representation stated: "Whilst it is by no means certain that there are deep archaeological remains on the site, English Heritage considers that a precautionary approach should be taken which further investigates the potential for buried remains, the environment in past geological times and whether any changes in hydrology might impact on the preservation of buried remains."
The Committee must now still meet to consider the change in recommendation by planning officers and will ultimately decide if the meeting goes ahead or not.
Nick Harding, from Peterborough City Council's planning services, said: "In light of new comments made on the application by English Heritage, which were received on Tuesday evening, planning officers have changed their recommendation and are now recommending that the committee defers consideration of the application until the matter of archaeology can be satisfactorily addressed.
Planning officers will be writing to all those that have objected to the application to advise them of the situation."