Peterborough: Underpass Makeover
14 August 2013, 16:18 | Updated: 14 August 2013, 16:28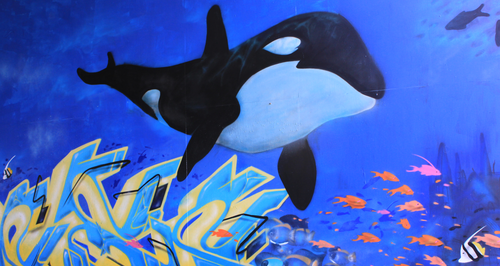 A Peterborough underpass has been spruced up for free by local artists.
The artists offered their services free of charge, transforming one side of the underpass beneath The Serpentine at Hampton into a deep blue sea.
They did it for free, despite the project costing them thousands of pounds in paint.
Cambridgeshire Police worked with the artists to transform the underpass, believing it will now be less likely to be sprayed with graffiti.
It's the second mural they've created in the area, after last year's Olympic games themed piece featuring Cambridgeshire Olympian Louis Smith.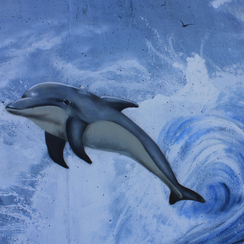 The mural is believed to be one of the biggest in Cambridgeshire.
The underpass can be accessed via Buckthorn Road.
Rod Hatton, 71, who lives nearby, said: "The work that's been done here is very much appreciated and it complements the work the city council has done along this pathway.
This was a fairly sterile area but this is a wonderful improvement."
PCSO Matt Lauch, who got permission from local authorities for the project to go ahead, said: "We have found that underpasses painted in this way generally go untouched and there is much less graffiti.
A lot of hard work goes into the artwork and it gets a lot of great feedback from the local residents.
This is why I was keen to get this underpass painted, as it has high foot-fall.
Giving the artists the freedom to paint what they like has resulted in some excellent work."