Peterborough: Vision For City In 2026
24 January 2014, 06:00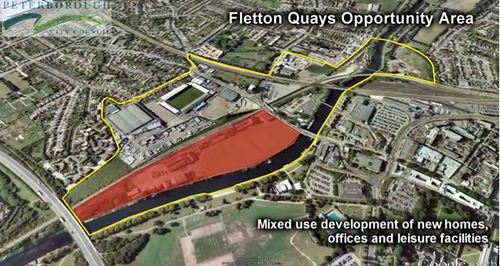 A video showing updated long-term plans for Peterborough has been published by the City Council.
The footage shows impressions of what the city centre could look like in 2026.
It has been created as part of continuing work on Peterborough City Council's growth plan.
Residents and businesses can now comment on these updated plans, during a consultation that runs until the 6th March this year.
The proposals include 4,300 new homes, a proposed shopping and leisure development at North Westgate, along with the redevelopment of the Riverside and Station Quarter.
Councillor Marco Cereste, Leader of Peterborough City Council, said: "Peterborough is continuing to grow and investment has already been made to start a number of city centre projects.
In recent months, the Peterborough District Hospital site has been sold and there are plans for a new Waitrose supermarket alongside our own plans to redevelop Bourges Boulevard and Long Causeway.
We are also working with developers to increase the number of homes in the city centre with projects underway including Midland Road and the 300-home Vista Carbon Challenge project next to the Peterborough United Football Ground.
We are a growing and successful city and this will continue to attract investment.
This is an exciting vision for the future that will benefit all of our residents."
The plan is then expected to be adopted by Peterborough City Council by the end of this year.