Peterborough: Serial Killer Caught On Service Station CCTV
23 January 2014, 17:16 | Updated: 23 January 2014, 18:37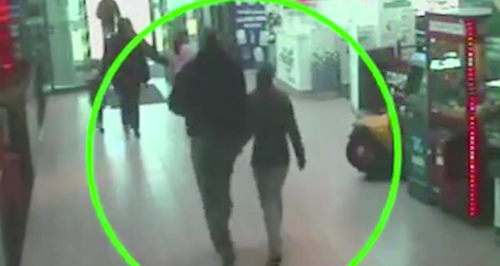 A Peterborough serial killer and one of her alleged accomplices were pictured walking hand in hand at the height of a nationwide manhunt.
In CCTV footage shown to jurors at Cambridge Crown Court today, 31-year-old Joanna Dennehy and 7ft 3in Gary Stretch are seen walking casually through the Strensham service station off the M5 motorway, south of Worcester.
In the pictures, filmed at 9:39am on April 2 last year, Stretch is seen putting his arm around the killer.
Dennehy, who has a pair of handcuffs attached to her jeans, waits for him outside the toilets.
After about 10 minutes inside the service station, they head outside before driving to Hereford in a Vauxhall Astra.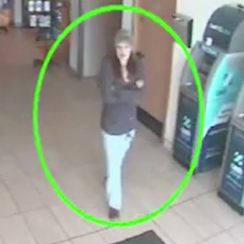 Later that day, Dennehy randomly selected and repeatedly stabbed two strangers, Robin Bereza and John Rogers, as they walked their dogs in Hereford, the court has heard.
By that point Dennehy and Stretch were wanted by police following the discovery of the body of Kevin Lee near Peterborough the previous day.
A farmer discovered the bodies of Lucasz Slaboszewski and John Chapman in a ditch on April 3.
Stretch is accused of driving 140 miles from Cambridgeshire to Hereford, passing through Suffolk, Norfolk and Leicestershire, with Dennehy in search of victims after she told him: "I want to have my fun.''
Dennehy, of Orton Goldhay, Peterborough, has admitted murdering Mr Slaboszewski, 31, Mr Chapman, 56, and Mr Lee, 48.
She has also admitted the attempted murders of Mr Bereza and Mr Rogers and preventing the lawful and decent burial of all three murder victims.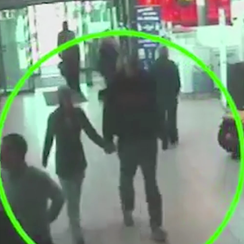 Stretch, real name Gary Richards, 47, of Riseholme, Orton Goldhay, Peterborough, has denied three charges of preventing the lawful burial of all three men and two counts of attempted murder.
Layton, 36, of Bifield, Orton Goldhay, has denied perverting the course of justice and two counts of preventing the lawful burial of the bodies of Mr Chapman and Mr Lee.
A third man, Robert Moore, 55, of Belvoir Way, Peterborough, has admitted assisting an offender and is also awaiting sentence.
The prosecution case is expected to conclude tomorrow.