Sibson: Man Injured After Glider Crash
4 May 2014, 06:04 | Updated: 4 May 2014, 06:11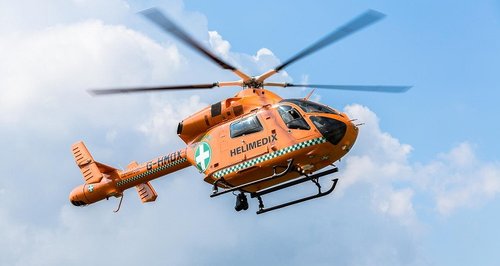 A man in his 50s has been left in hospital after his glider crashed into some woods.
Emergencyservices were called out at 1.15 Saturday afternoon after it came down in a field.
The Magpas Helimedix team assessed a man, who suffered a fracture to his leg, whilst working alongside two EEAST Ambulance Crews. The Helimedix administered enhanced pain relief and put measures into place to protect the patient's injuries. He was then taken to Peterborough City Hospital in a stable condition, in a Land Ambulance.
Magpas Dr Nick Scott said, "This man was extremely fortunate, given the nature of the incident. We expect him to make a full recovery".
Fire crews who arrended are also being praised for breaking their strike action to stay at the scene of the crash. They turned down the offer of a back up crew to come and take over from them.