Spalding: £60,000 Cash Found In River
19 November 2013, 16:04 | Updated: 20 November 2013, 10:04
£60,000 in cash has been found in a river in Spalding, but Lincolnshire Police say how it got there is a mystery.
The money was spotted floating in the South Drove Drain near Spalding town centre by someone walking their dog on Friday 25th October.
The money was retrieved from the river by officers, whose initial count estimated the cash to be in the region of £60,000.
Police are planning to talk with the Bank of England for assistance with a formal inspection of the money and a final accurate count both planned.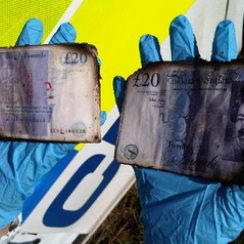 Police say a large amount of the money has been damaged due to being in the water, but there is said to be a good quantity of bank notes in fair condition.
DC Steve Hull ,of Spalding CID, said: "It isn't everyday that an amount of money like this is found and somebody must have information that will help the Police trace the lawful owner.
I would be grateful to hear from people who have genuine information to pass on to me"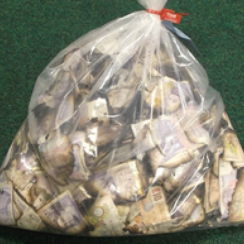 The money will now stay with the Police until their investigations are complete.
If the money cannot be reunited with a legitimate owner then it will be subject of a further court forfeiture order.
If you have information that you feel will help Lincolnshire Police, you can contact them on 101, quoting incident number 154 of 25/10/13.
A further statement from Lincolnshire Police reads: "The Police wish to remind the public that evidence of ownership will be required if the owner wishes to come forward."