Ramsey: Tributes To Teenage Crash Victim
10 July 2013, 09:18 | Updated: 10 July 2013, 09:38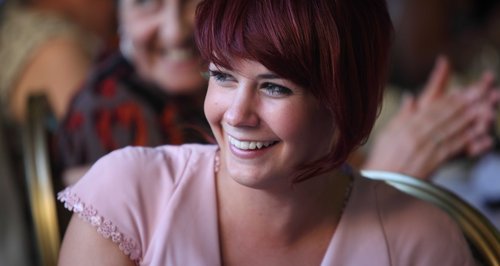 The family of a teenage girl, killed after the van she was in plunged into a river at Ramsey, have released a tribute.
Natalie Scotchford, 19, of Blenheim Road, Ramsey, was a passenger in the van which left St Mary's Road and entered the River Nene at about 4am on Saturday (July 6).
Her family have released the following statement:
"Words cannot begin to convey how devastated we are at the loss of our beautiful Natalie. She was a popular, caring and loving young woman who loved her friends, her family and having fun. She'd just become a doting auntie and was doing a magnificent job supporting her sister looking after her little nephew.
"We would like to thank all those who have sent kind words, flowers and messages of support - Natalie was so loved and these are a source of strength for us all.
"We are an exceptionally close family and we will remain united - as we have always been - to support each other through the difficult times ahead.
A 22-year-old man, arrested in connection with the crash, has been bailed until December 7.