Whittlesey: Appeal After Crossing Damage
28 March 2014, 15:15 | Updated: 28 March 2014, 15:20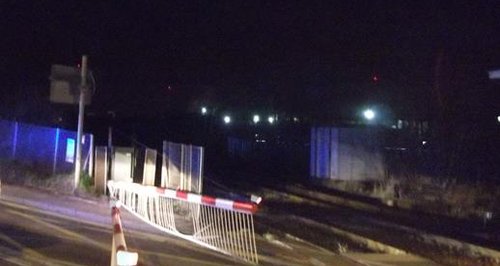 Police are appealing for information after a motorist drove through level crossing barriers, damaging them in the process.
British Transport Police say it happened at 9.46pm on Monday, 24 March at Kings Dyke level crossing in Peterborough Road.
Detective Constable Sarah Trotter, from BTP Peterborough, said: "The barriers were in the down position with the red lights flashing on both sides of the crossing to signal an oncoming train.
A grey saloon car approached regardless and drove through the first barrier, damaging it before continuing to drive over the crossing. The force of the vehicle also pushed the second barrier on the opposite side up.
The car then drove off in the direction of Whittlesey."

Officers are now working to identify the driver of the car and are calling on anyone with information, particularly other motorists in the area at the time, to come forward.
DC Trotter added: "The 17:52 service from Nottingham to Norwich was about half a mile away from the location and around 30 seconds train travelling time away when this car drove through.
Luckily the signalman at the crossing was able to contact the train driver who in turn applied his brakes, by which time the car had cleared the crossing and made off.
However, the actions of the car driver showed a complete disregard for the safety of both himself and those on the train, and the consequences could have been far more serious."

Anyone with information is asked to contact British Transport Police on 0800 40 50 40, or by text 61016, quoting background LNA/B6 of 27/03/14. Information can also be passed to the independent charity Crimestoppers, anonymously, on 0800 555 111.