Wisbech: Summit To Connect Rail Line
11 March 2014, 06:14 | Updated: 11 March 2014, 06:36
The MP for North East Cambridgeshire is holding a Parliamentary summit later, on reopening Wisbech's rail line.
North East Cambridgeshire's MP will have talks with the Transport Minister later, about re-opening the railway to Wisbech.

Local officials and experts are also attending a Parliamentary Summit about the plan.

It's hoped it'd regenerate the Fenland town through better links to Cambridge.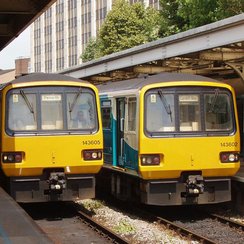 MP Steve Barclay says, "Key to the regeneration of Wisbech is reconnecting the town to the rail network.
"The intention of the summit is to ensure the different tiers of government, together with the rail industry experts responsible for our area, are working closely to submit the strongest possible business case for the new rail line.
"A number of things have changed recently which significantly strengthen the case for the Wisbech line. This includes the Cambridge Science Park station, which will reduce journey times at the Cambridge end, and the relocation of Astra Zeneca to the county, bringing welcome high quality jobs."