Plymouth: Dangerous Children's Hats Taken Off Shelves
23 January 2014, 17:19 | Updated: 23 January 2014, 17:24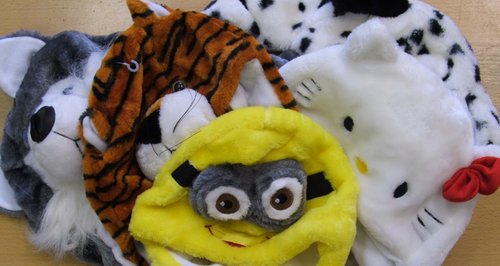 Fears that hats featuring favourite children's cartoon characters could be dangerous to children.
They have been taken off the shelves in Plymouth after safety tests found they posed a serious risk of strangulation.
The colourful hats are furry and are styled to look like Hello Kitty, minions from Despicable Me and other animal characters.
There is a small loop (eye) at one end of the hanging scarf designed for the other free end to pass through to secure it.
The pom-pom does not release when the end passed through it, and if one of the pom-poms got caught, a child would not be able to release it
A number of national retailers have issued recalls on the products including supermarkets in the city, who have recalled them.
Trading standards staff have visited all the shops that were likely to sell them and found in one local store which removed them sale as soon as they were made aware.
The number to call is 08454 040506.
Information about current consumer safety recalls can be found on the Trading Standards Institute website at www.tradingstandards.gov.uk