Sharp Drop In Truancy Figures In Plymouth
23 October 2014, 14:29 | Updated: 23 October 2014, 14:42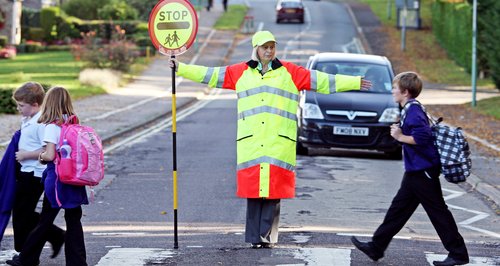 More Plymouth children and young people are going to school as the city has seen another sharp drop in truancy figures.
Last year the overall attendance at school for the autumn and spring terms was 95.6 per cent, with only 3.5 per cent of pupils being in the persistent absent category. This is significantly improved from previous years and indicates how much the children and young people love coming to school. Regular, consistent attendance at school has a huge effect on a child's opportunities to achieve the best that they possibly can academically and also supports them in making and sustaining friendships.

All schools in Plymouth have a named Education Welfare Officer who supports schools in challenging parentally condoned absence which is mainly sickness or holiday. The Local authority through the Education Welfare Service, and supported by head teachers across the city, have taken a very strict line on authorising absence for holidays in term time. This has resulted in a huge reduction in sessions missed for holiday with nearly 15,000 extra sessions of learning being enjoyed by pupils. Where there are genuine barriers to pupils attending lessons the schools, and the local authority will offer appropriate support where possible.

Councillor Sue McDonald, Cabinet Member for Children, Young People and Public Health said:
"I'm really pleased to see that figures for school attendance have increased again. Our young people need to be ready for the real world when they leave school – and future employers, colleges or training providers want to see somebody with a track record of good attendance which demonstrates how reliable they are."

The City Council regularly monitors the school attendance of pupils and will work with the pupil, their parent or carer and the school to address any attendance issues at an early stage. Councillor McDonald added:
"If parents or carers are having problems getting their child to school for whatever reason, they should come and talk to the school or the council for support and advice. If we work together we can improve attendance."

For further information, tips and advice on how to improve your child's attendance, contact the School Inclusion Team on 01752 307404. In addition, an advice to parents leaflet can be downloaded from the council's website .