South West: Gun Amnesty To Start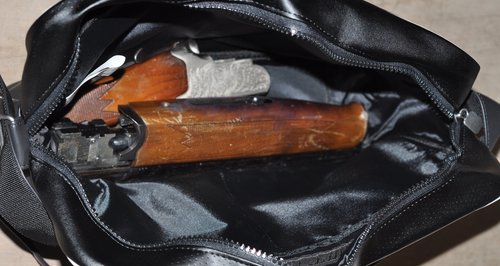 Devon & Cornwall Police is holding a firearms amnesty from 3 - 17 November, to remove from circulation firearms that might end up in the wrong hands and potentially be used for criminal activity.
Firearms include weapons that can be fired, antique weapons, replicas, air weapons, BB guns and stun guns.
They would also like any unwanted or old ammunition to be handed in too.
You can dispose of it safely at one of the participating amnesty points (see list below) across the region. You can remain anonymous and no questions will be asked about you being in possession of a weapon.
If you have even the slightest concern about the legality of a firearm in your possession, or if you just don't want it anymore...PLEASE hand it in.
The last time this was done more than 2,000 weapons were handed in. Call 101 for advice on how to safely transport any firearm or if you cannot get to one of the police stations listed below.
Opening times of participating Firearms Amnesty Police Stations:
Exeter: 8am - 6pm Monday to Saturday Torquay: 8am - 6pm Monday to Saturday
Plymouth Charles Cross: 8am - 6pm Monday to Saturday
Plymouth Crownhill: 8am - 6pm Monday to Friday
Barnstaple: 9am - 5pm Monday to Friday
Bodmin: 9am - 5pm Monday to Friday Camborne: 9am - 5pm Monday to Friday
St Austell: 9am - 5pm Monday to Friday
Truro: 9am - 5pm Monday to Friday