Tavistock: Pictures Of Four Shoplifting Suspects
30 December 2013, 13:27 | Updated: 30 December 2013, 13:35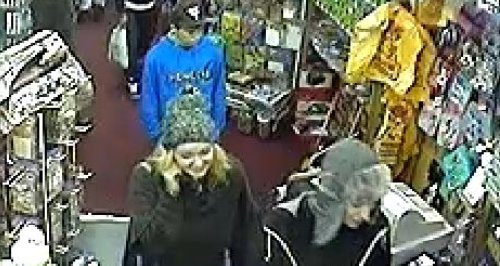 Police are asking the public to help identify four people they would like to speak to in connection with shoplifting offences in Tavistock.
A woman and three men entered Precious Things gift shop in Paddons Row some time between 3pm and 4pm on 7 December.
The woman paid for some items while the men concealed items worth around £30 in a shopping bag and left the shop.
Items stolen included a small jewellery box, a set of wooden coasters, a candle holder, a trinket box, two ornaments and a tea light holder. On the same day, a Lego Stormtrooper mini torch worth around £7 was also stolen from Kaleidoscope Toy Shop in Brook Street.
Two women and two men entered the store around 4pm; one female put the toy in a bag and the group left without paying.
Police have released CCTV images of four people they would like to speak to and are appealing to the public to contact them if they recognise anyone.
The suspects are described as all in their late teens or early 20s and three of them were wearing hats.
One female had long blond hair and was wearing a brown poncho and a brown bobble hat, and was carrying a purple knitted bag.
Anyone with information who can help with the investigation is asked to contact police via 101, quoting crime reference JT/13/1653.