Odd Soccer The Final!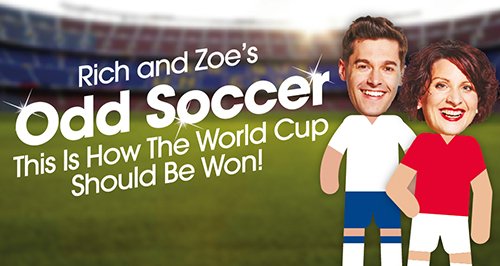 For the last 4 weeks Rich and Zoe have made a dreadful attempt at predicting the World Cup 2014...
If you didn't catch any of it, here's how it went...
So after weeks of that, it all came down to this, two Zorb balls a World Cup final to predict and revenge, sweet, sweet revenge!
Thanks to the excellent Portsmouth Football Club for lending us their training ground, check out everything they're up to by clicking here.
And thank you to Aqua Zorbs for providing us with their Bumper balls, they were ace, check them out by clicking here.