Bridgwater: 'Knitted Knockers' To Help Breast Cancer Survivors
24 March 2014, 06:00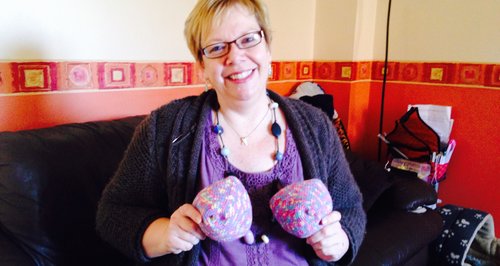 A woman from Somerset who's had both her breasts removed is making 'knitted knockers' for other breast cancer patients.
Kay Coombes from Bridgwater knits and crochet's knockers for mastectomy patients.
Kay had breast cancer and has undergone a double mastectomy.
She has been making the 'Knitted Knockers' for people since the start of the year, she's so far helped 19 women.
The 'Knitted Knockers' are placed in the bra and as they are made from 100% cotton they are kind to the skin and gentle on the scar.
Kay Coombes Talks 'Knitted Knockers'
You can get more information HERE and on FACEBOOK.