Chard: Catherine Wells-Burr Family Praise Victim Support
23 January 2014, 06:00
The mother of murder victim Catherine Wells-Burr have praised the charity Victim Support for all the help they gave to her family after her daughters murder.
Jayne Wells-Burr was speaking at an event in Bristol to mark the 40th anniversary of Victim Support which was found in the City in 1974.
Since Catherine was murdered in Chard in Somerset in September 2012, her parents have supported families in similar situations and campaigned for victims' rights.
The family set up a Foundation in Catherine's name to help other victims.
Victim Support has helped more than 25 million victims across the UK in 40 years. There are now more than 5000 volunteers who offer free and confidential information, practical and emotional support for victims.
Meanwhile the family of Catherine Wells-Burr have set up a petition after Catherine's killers applied to serve the rest of their sentence in Poland.
Rafel Nowak, Anna Lagwinovicz and Tadevsz Dmytryszyn were jailed for 32 years in June 2013 for murdering Catherine in Chard. But under Polish law the terms could be cut to 25 years.
More than 5000 people have signed the petition.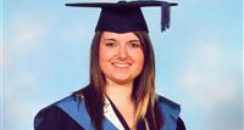 Catherine Wells-Burr