Cheddar: Burglaries In Somerset Linked
31 December 2013, 12:36 | Updated: 31 December 2013, 12:48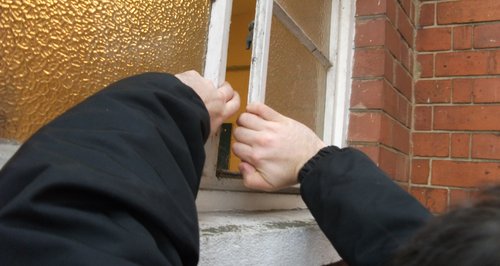 Since the August bank holiday weekend there have been 12 burglaries in the Cheddar, Axbridge and Highbridge area which Police believe are linked.
Offenders are gaining access to the back gardens of mainly detached houses, gaining entry by damaging a ground floor uPVC window or door and searching the rooms. Property taken has included jewellery, currency, an iPad, digital radio, 32" TV and a limited edition Ravensburg jigsaw.

An investigation has been taking place to identify the people responsible and Police are now appealing for information about the crimes.
Mark Leach from the District Targeting Team, who is involved in the investigation said:
"These burglaries have to stop and we are doing all we can to identify the people involved and recover the stolen property. If anyone suspects someone they know is involved or is helping dispose of the stolen property please let me know. I am particularly keen to hear if anyone was asked if they wanted to buy a pair of Travis tickets for a gig in Bristol in October as these had been stolen in one of the burglaries."
Homeowners can help prevent further burglaries by making sure homes are unappealing to thieves:

Make sure access to your garden is restricted. Use gates on side passages with good-quality locks. Spiky plants on the perimeter can also help.
Make sure any ladders, wheelie bins or other items which could help people climb over fences or break in are put away securely in sheds.
Install motion-activated security lighting around your house to deprive thieves of the cover of darkness.
Keep valuable items and car keys out of sight so there is less to attract thieves into your home.
Consider installing a burglar alarm.
Make sure doors and windows are kept locked whenever they are not being used.
Many of the burglaries being investigated happened when the victims were away on holiday. If you are going away these are some additional safety tips to think about:
Cancel any milk or newspaper deliveries – but if you do so in a shop make sure no one overhears that you are going on holiday.
If you post can be seen through your door consider asking a neighbour to collect it and keep it – a pile of post is an obvious sign you are away.
Use timers to make your home look occupied during the evening.

If you have information about the burglaries please call 101 and quote 91711/13.