Somerset Floods: Farmers Donate Animal Feed To Help Out Flooded Farms
26 February 2014, 13:26 | Updated: 26 February 2014, 13:51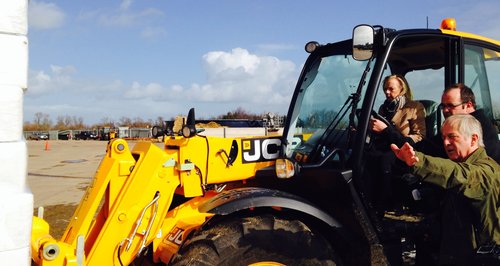 Farmers in Somerset whose land's been submerged by the floods have been getting donations of animal feed this lunchtime.
TV Dragon Deborah Meaden's been thanking farmers around the country for donating the 20 tonnes of animal feed to those hit by the floods across the Somerset Levels.
Dodson and Horrell one of Europe's leading feed manufacturers who are based in Northamptonshire delivered the feed to local farmers.
James Winslade whose farm has been flooded has been telling Heart he and other farmers are grateful for the help.

Deborah Meaden speaks to Heart about Flooding in Somerset