Floods: Donation Centre Opens To Help Flood Victims
18 February 2014, 16:50 | Updated: 25 February 2014, 09:17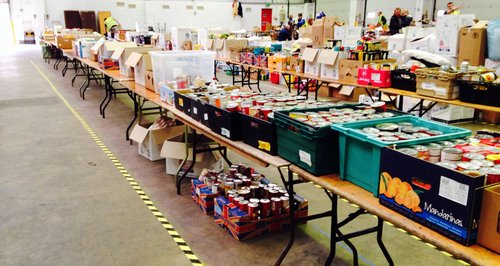 A donation centre has opened in Bridgwater which has received lots of donations from food, clothes, toiletries etc. to help victims of the Somerset floods.
The centre, at Huntworth Business Park at Bridgwater, is open 7 days a week 10am-3pm for donations and collections of supplies.
David Welsh is the Flood Relief Co-ordinater for the District Rotary clubs across Somerset & Wiltshire he's been speaking to Heart:
'The warehouse is full of donations we need to now supply them to families in need. We need those families to recognise that the aid is here and we want them to come and collect the goods.
'We have already started planning for the clean up operation. So we are already assembling goods. We need a lot of cleaning materials, mops, buckets, disinfectants the sort of things you need to clean mud out of your home.'

Bryony Sadler and her family were evacuated from their home two weeks ago. She's been telling Heart:
'The warehouse here is full of people's donations from their own pocket. It's absolutely amazing and if anything will keep us going it will be that. It will be the support from people and people on the ground you know backing us saying we're here for you, it's just amazing.'

For more information you can go to:
FLAG Flooding on the Levels Action Group