Somerset Schools Invited To Take Internet Safety Pledge
15 October 2014, 10:46 | Updated: 15 October 2014, 11:01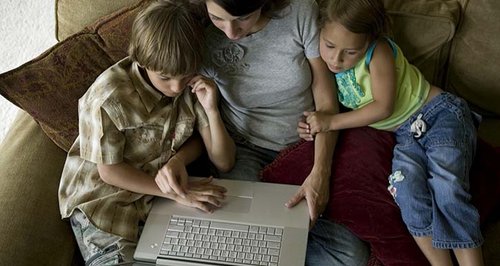 Schools in Somerset are invited to sign up to an e-Pledge raising awareness of internet safety among children and young people in the county.
Somerset County Council has now launched its Somerset Safer Internet Day e-Pledge for 2015.

It's hoped dozens of schools county-wide will take the 2015 pledge with the theme 'Digital Me: protect carefully, present thoughtfully and promote positively'.

Primary and secondary schools can opt in by clicking HERE and will be sent a certificate to display in school confirming their commitment.

Somerset County Council's Education Technology Adviser, Amy Brittan, said:
"The Somerset Safer Internet Day e-Pledge has flourished since we started it in 2010, with more and more schools signing up every year.
It is clear the county is responding to its own, localised initiative, which ties it with a range of other e-Safety activities and schemes we provide and support in the county helping young people stay savvy online.

Many Somerset children, for example, create videos and upload them to their own Youtube channel, inspired by Youtube 'celebrities' who have lots of online followers. Some young people post up things like Minecraft tutorials.

We're aware that youngsters are looking at these YouTube bloggers and want to emulate them, so we're in the process of supporting schools to advise children on how they can use YouTube safely, and put out the best version of themselves."

Cllr Frances Nicholson, Somerset County Council's Cabinet Member for Children and Families, said:
"With primary school children being taught how to code, and often becoming more digitally literate than their parents and older siblings, it is vital for schools to help them navigate their way safely through this digital age.
With digital technology industries also strong in Somerset, it is essential that young people learn and think about the benefits and possible dangers of communicating online throughout their school lives, to equip them for the future.
I'd like to encourage as many schools as possible to sign up."