Shepton Mallett: Possible Strike At Cider Makers
10 January 2014, 17:29 | Updated: 10 January 2014, 17:36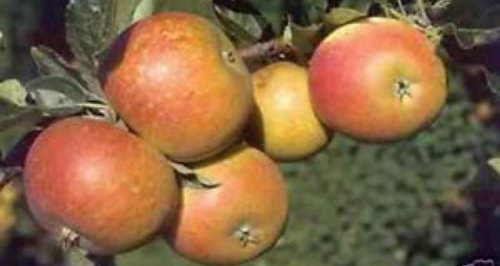 Workers at the Gaymer Cider Company in Shepton Mallett are voting on possible industrial action in a dispute over pay.
Unite, the country's largest union, is holding a ballot of its more than 100 production workers at the Kilver Street site on whether to take strike action or industrial action, short of a strike. The ballot closes on Friday 24 January.
The Union say the dispute centres on a three per cent pay rise for 2012-13 which was made conditional on a wage freeze in the following year. Production staff are particularly angered that the office staff were awarded three per cent, which they have enjoyed for the last 18 months.

Unite regional officer Hugh Kirkbride said:
"We have a situation where a highly profitable company is trying to tie a pay rise to a future pay freeze. When we got the offer of three per cent, our members voted to accept. The company then came back and said it was conditional on our members agreeing to a pay freeze in the following year. We re-balloted and our members rejected the conditional offer. The company then took the three per cent off the table and refused further talks.

This is not acceptable as our members are struggling to make ends meet as they wrestle with soaring household bills. Their pay is falling behind in real terms.
This about fairness, and our members don't see why they should be in the fourth year of a pay freeze when their colleagues in the offices and the labs have already had a three per cent rise.
Gaymer's hardline stance goes against the New Year message from CBI director general John Cridland who told companies that workers should share in their new found prosperity.
We have offered to go to the conciliation service, Acas, but this has been rebuffed by the management."
The Shepton Mallet Cider Mill has issued this statement from Deb Kennedy, Head of Manufacturing and Technical, C&C Group.

"Shepton Mallet Cider Mill has made significant investment in our cider mill to ensure a long term future for the facility and, in the process, securing jobs here in Somerset in one of our best loved traditional industries. Regrettably, we have been unable to reach agreement with the Unite Union over pay, despite the company making an industry-beating offer to our workforce, covering both 2012 and 2013.

The local Unite representative has misrepresented the facts in a number of key areas and we have asked the union for a meeting to discuss his involvement in the process.

We are aware that Unite's members are now being balloted on industrial action and we sincerely hope that common sense will prevail and such unnecessary and potentially damaging action will be rejected.

If industrial action does result, there is no immediate threat to supply of the Shepton Mallet cider brands. We will continue to update our customers / suppliers as the situation develops "

Gaymer Cider is owned by the C&C Group plc and is the second largest cider maker in the world. The site's brands include Gaymers Original, Olde English and Blackthorn.