Taunton: 7 Arrested In Drugs Raids
21 November 2013, 12:14 | Updated: 21 November 2013, 12:38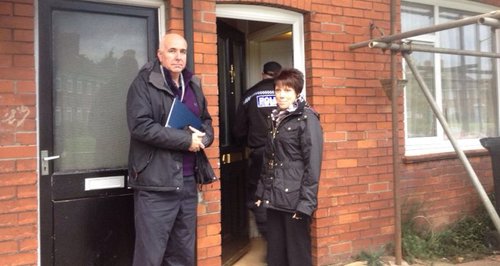 Nine search warrants have been carried out under the Misuse of Drugs Act, and arrested seven people for drug supply offences.
The warrants were carried out in the Halcon area of Taunton early on Thursday 21st November, following a six month investigation supported by the Halcon One Team.

Three women aged 39, 25 and 30 and four men, 46, 28, 37, and 30 were arrested on suspicion of supplying controlled drugs and being concerned in the supply of controlled drugs. Officers seized drugs and drug paraphanlia from nine properties across the estate.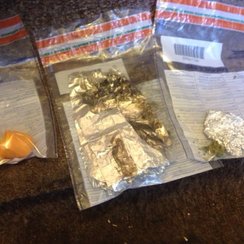 The six month investigation followed information given from the local community and police intelligence led operation focussing on individuals suspected to be involved in the supply and use of Class A drugs. Inspector Stuart Bell from Taunton Police Station said:
"Our communities have set tackling drug crime as one of their priorities. We listen and take robust action wherever and whenever possible. Drug use brings with it associated anti-social behaviour and other types of crime, particularly theft, to help fund what can be expensive and consuming drug habits. We won't tolerate this kind of behaviour, which impacts negatively on the majority within our communities who are law-abiding and not involved in drug use or supply.
We hope this sends a clear message that we will not tolerate drug dealing in Taunton either from residents or those coming to our town from other places. Our communities have said no, and we fully support them. Please keep coming to us with information, we do listen and we do take action. I would like to say thank you to our partner agencies, including Taunton Deane Borough Council's Housing Department, who are supporting us with operations such as this.

If you deal or use drugs, commit crime or are anti-social not only might you get a knock on the door from the local policing team but you might end up losing your home."

If you have information regarding any suspected crime you can report it to Police by calling 101. You can also visit website www.avonandsomerset.police.uk and report it electronically.

Alternatively you can contact the independent charity, Crimestoppers on 0800 555 111. They don't ask your name or trace your call.

If you need help with a drug addiction you can contact "Talk to Frank" on 0800 77 66 00 or visit www.talktofrank.com or Turning Point Somerset on 01823 328 463