Taunton: Help For Flood Hit Businesses
26 February 2014, 09:30 | Updated: 26 February 2014, 09:39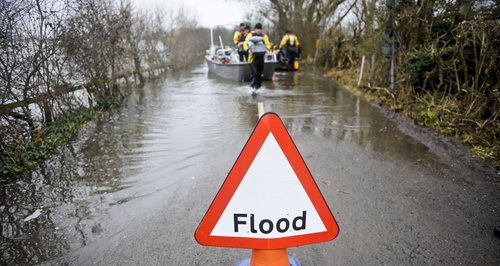 Businesses in Taunton Deane that have been hit hard by the severe flooding may qualify for extra help to get them back on their feet.
The Government has given Taunton Deane Borough Council £85,000 to help local businesses that have either been flooded or have been badly affected by the floods.
The scheme would help cover costs including; cleaning up, materials, exceptional items such as drying equipment or temporary accommodation, equipment and stock, structural surveys and security measures.
Businesses affected by coastal and inland flooding since December 1st 2013 and suffered hardship and loss of trade as a result can apply.
The grants are for businesses that have been directly affected by flood water getting in, as well as those indirectly affected suffering significant loss of trade because of limited access to stock and/or premises. The fund is just for businesses inside the flooded areas.
A further repair and renewal grant funded by the Government will also be administered by the Council. This will provide grants of up to £5,000 to homeowners and businesses that have been flooded.
For details on how to apply and further advice please contact ecdev@tauntondeane.gov.uk