Somerset: Free Advice Workshops For Flood Affected Tourism Businesses
12 March 2014, 17:59 | Updated: 12 March 2014, 18:21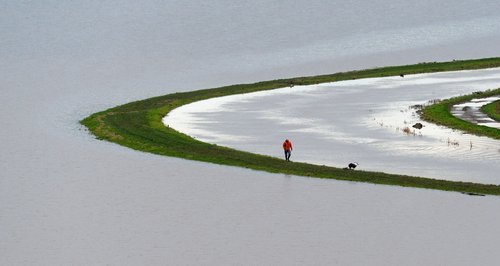 Visit Somerset is working with its national agency counter part Visit England to support businesses post flooding with practical information and advice, supported through workshops in the county.
The sessions, which run from 10am to 4pm, will be completely free combined with a free lunch and follow up sessions with experts at no further cost.
Work shops will help deliver and support the following main headings with experts speakers talking of how to deliver better results post flooding and how to prepare for such eventualities in the future. Subjects to be covered:

Land and Premises - structural
Health and Safety regulations
Communications PR, promotion and marketing
Customer Affairs
Insurance and finance
Business Continuity - preparing to be prepared

The aim is that businesses have the advice they require to enable their operations to recover effectively from extreme weather events, that they have the advice they need to prepare for future weather events and also improve business re-boot timescales, and businesses are supported to put in place effective business continuity plans for future weather events.
You will all be able to get free after seminar advice from the advisors on the day and one to one expert advice at your place of business at a later date. Experts will be able to visit you to develop your business strategy completely free of charge.

Dates and Locations:
Thursday 27th March
Yarn Market Hotel
25-31 High St
Dunster

Friday 28th March
Fleet Air Arm Museum
Warnefords Room
RNAS Yeovilton
Ilchester
BA22 8HT

Monday 31st March
Glastonbury Town Hall
Magdalene St
Glastonbury
BA6 9EL

Tuesday 1st April
Grand Pier
Marine Parade
Weston-Super-Mare
BS23 1AL

If you would like to participate in one of these events then please contact Penny Lamb at penny@wendybestjournalist.co.uk or John@visitsomerset.co.uk.