126 Guns Handed In During Hampshire Police Campaign
27 November 2014, 16:18 | Updated: 27 November 2014, 16:22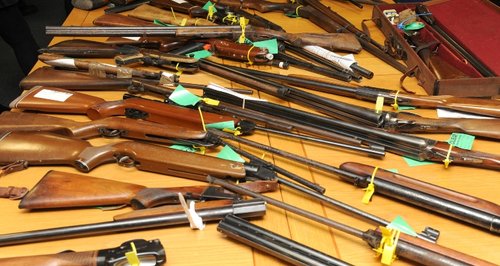 Hampshire police have recovered more than 100 firearms during the force's 12-day firearms and ammunition surrender.
Between November 10 and November 21 members of the public were encouraged to hand in any firearms that weren't properly licensed and may have been held illegally.

The campaign led to 126 firearms and a large amount of ammunition being surrendered including pistols, replicas, BB guns and a World War 2 submachine gun.

Chief Constable Andy Marsh is thanking everyone who handed them in. He said:

"We've run the surrender as part of a co-ordinated national surrender of firearms and it's something most police forces do periodically.

"I'm surprised that we have recovered quite so many in such a short period of time and that certainly underlines the value of this.

"Crime is rare and low in Hampshire and the Isle of Wight compared to national rates and gun crime is incredibly low. This is 126 weapons that will now not find their way into the hands of people who might cause harm with them to themselves or others and I'm very pleased about that and grateful to the people who surrendered them."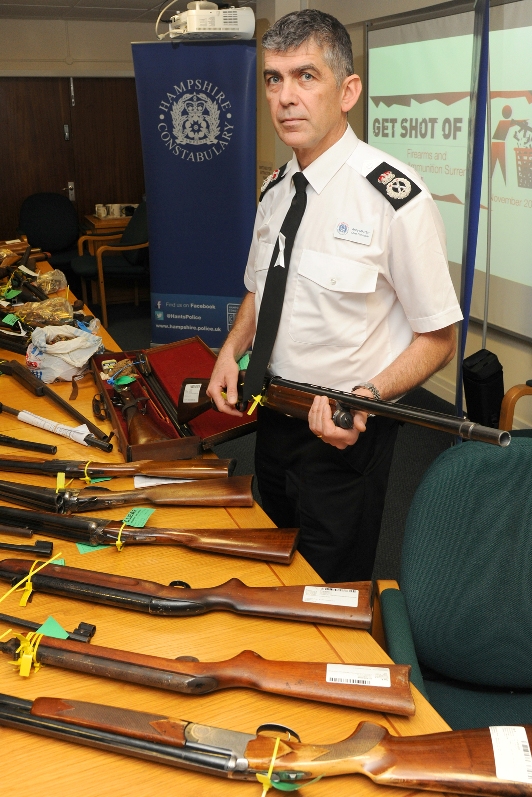 Breakdown of weapons recovered:

Air Weapon - 22
Humane Killer - 1
Machine Gun - 2
Flare Pistol - 3
Child's Toy - 1
Dart Gun - 1
BB Gun - 2
Pistol - 17
Revolver - 2
Rifle - 13
Shotgun - 42
Bits of unidentified weaponry - 3
Still to be classified - 17

Hundreds of rounds of ammunition, cartridges and bullets were also handed in including shotgun cartridges, rifle rounds, black powder, WW2 bomb, tranquilizer darts, a nail gun, knives and a Samurai sword.

The surrender is finished but if you find a gun or are uncertain about the lawful possession of a gun, you can speak to the police on 101.