Dangerous Armed Robber Absconds From Sussex Prison
13 June 2014, 09:21 | Updated: 13 June 2014, 09:40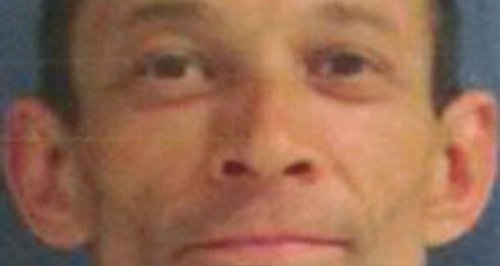 48 year old armed robber David Blood went missing yesterday morning from Ford Open Prison in West Sussex.
He went missing some time between 8.30am and 1pm.
Police say he may pose a threat to the public.
It is thought to be the second time he has absconded from an open prison after going missing from HMP Sudbury in Derbyshire in April 2012.
He was not found until almost three months later on that occasion.
The 48-year-old was jailed for life at Stafford Crown Court in 2003 after he was convicted of robbing a post office in Sutton Coldfield, west Midlands, with a number of other men in December 2000. Pc Stephen Reed said:
"Because of Blood's record, we have to consider that he could pose a threat to the public.
"I would urge anyone that sees him to contact us on 999 rather than approaching him."
Blood is described as 6ft 1in tall (1.85m), of small build with brown eyes and cropped black hair.
He is known to have links to Staffordshire and Warwickshire.
It is the latest in a spate of recent instances of inmates absconding from open prisons.
In the most high-profile case violent armed robber Michael Wheatley- known as Skullcracker - carried out a raid on a building society when he disappeared after being let out of the Standford Hill prison in Kent last month. He was later jailed for life.
Police have recaptured a violent robber who had also gone missing from Ford Prison.
Simon Marcus Rhodes-Butler (Pictured Below), 37, absconded from the open prison on 22 May.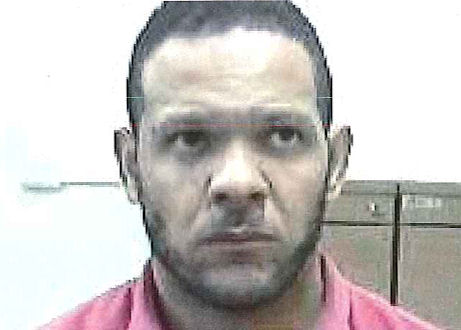 He was arrested by the Metropolitan Police last night after he handed himself in at Sutton police station in Surrey.
He has been charged with escaping from lawful custody and will appear before a court later today.
Rhodes-Butler was jailed for seven years in September 2011 after he and accomplice Ilyas Ismail attacked and robbed a garage owner in South Norwood, London, in March that year.
Rhodes-Butler, originally of Offord Road, Tottenham, was convicted of robbery at Croydon Crown Court.
23 other prisoners have been found since a special team was set up by the force, in November. However, 89 are still missing.