Homeland Star Damian Lewis Enjoys New Forest Camping Trip
8 August 2014, 13:58 | Updated: 8 August 2014, 14:05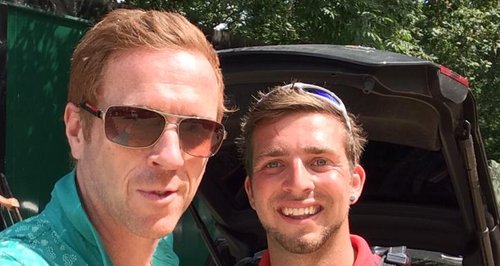 Homeland star Damian Lewis has been on a camping holiday in the New Forest.
The Emmy and Golden Globe-winning Homeland star phoned ahead to book a canoeing tour with his friend and their four children who are on a 'no women allowed' camping holiday in the New Forest.

Georgie Street, the receptionist at New Forest Activities said:

"I didn't recognise the name when he called to book the canoeing tour in the morning. I was really shocked when Jake came back from his tour and told us who he was, I had no idea!"

New Forest Activities instructor Jake Lawrence, who was leading the two-hour canoeing tour along the picturesque Beaulieu River, said he realised the party was out of the ordinary when the actor who starred in World War II series Band Of Brothers arrived onsite in a top-of-the-range Jaguar.

Jake said:

"I thought I recognised him when he first arrived but he had sunglasses on so I couldn't really tell and I didn't want to say something and embarrass myself! It was only when we came back that my colleague and I googled him and realised who it was.

"We had a good trip on the water and he was actually really good at canoeing - he's obviously had some experience with watersports before. It was cool to say he was in my party and he's the first famous visitor I've had."

Other excited visitors asked for photographs and selfies with the actor at the end of the afternoon's canoeing tour.

Jake said the actor had enjoyed his tour, which stopped in Beaulieu village for an ice-cream before paddling back to the activities centre.