Huge Cocaine Haul Found In Southampton
30 April 2014, 13:18 | Updated: 30 April 2014, 13:20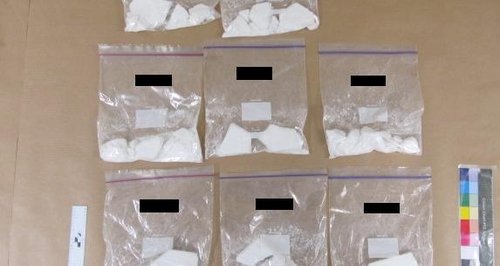 £50,000 worth of cocaine's been found in woods in Southampton along with a cutting agent which police say could have increased the street value to £1 million.
Officers say the bags of powder were discovered off the M271 at Nursling near Southampton and tests have now confirmed the contents.
Hampshire Police are now appealing for information.

The powders were found in February and tests have revealed not only the cocaine but also a cutting agent commonly used in the preparation of the drug. The total amount of prepared cocaine ready for sale has a street value of approximately £50,000.

The cutting agent found could have been used to prepare a very large amount of cocaine that would have had a street value of over £1 million.

Police are keen to establish whether anyone may have seen anyone acting suspiciously in the area over the past few months.

The location of the discovery is to the west of the M271, 100m south of the M27 and 400 metres to the east of the River Test. The Test Way public footpath runs beneath the motorway nearby so it is potentially a place with quite high foot traffic.

Detective Inspector Jason Attwell of Operation Fortress said:
"This represents a significant find of drugs and associated cutting agents.

"One of the objectives of Operation Fortress is to reduce the supply of drugs and with this find, we have significantly disrupted supply of class 'A' drugs onto the streets of Hampshire.

"We are keen to hear from any members of the public who may have seen anyone in the area over the past few months.

"The location where the drugs were recovered is near to the Test Way public footpath, which runs beneath the motorway so it is potentially somewhere with quite high foot traffic".
Anyone with information about who may have placed the powder in the woods or saw anything suspicious in the area is asked to call the Operation Fortress Team on 101 or call Crimestoppers anonymously on 0800 555 111.