Marwell: Litter Of Baby Meerkats At Winchester Zoo
1 August 2014, 10:34 | Updated: 1 August 2014, 10:35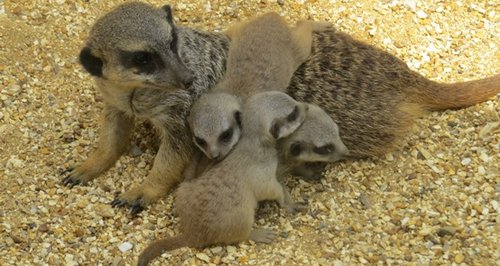 Marwell Zoo has announce it's latest arrivals - a litter of meerkat pups.
The healthy youngsters were born to first time Mum, Macbeth, and Dad, Choggy. The parents have been caring for their little pups below ground since they were born on 11 July.

The meerkat babies are now three weeks old and are just starting to venture out of their burrow exploring their new home with the watchful guidance of their parents.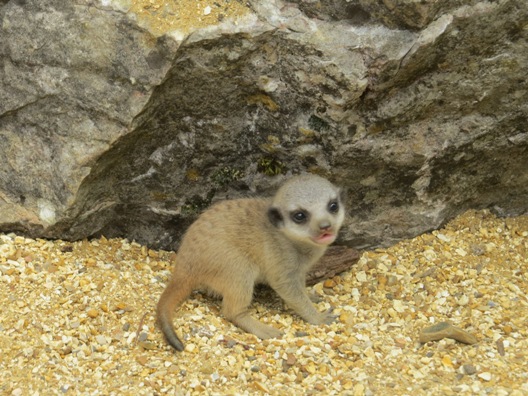 Jody Geary, Senior Keeper for Carnivores, said:
"The birth of three healthy meerkat pups is fantastic news and we are all very excited by this arrival. Marwell's keepers are keeping a close eye on Macbeth and her litter and they are all doing well.

"First time mum, Macbeth, is doing a great job looking after them and the caring duties are being shared with dad, Choggy. The energetic pups have been finding their feet – they have been out and about playing and crawling over mum.

"One of the pups is particularly brave and tends to lead the other two when they are making new discoveries!"

Mum, Macbeth is three years old and dad, Choggy is four. This is their first litter together.

The meerkat pups are on public view but in a private den away from the main enclosure.