'Mobile Phone' Stun Gun Found At Southampton Drug Dealer's Home
9 January 2014, 10:05 | Updated: 9 January 2014, 10:10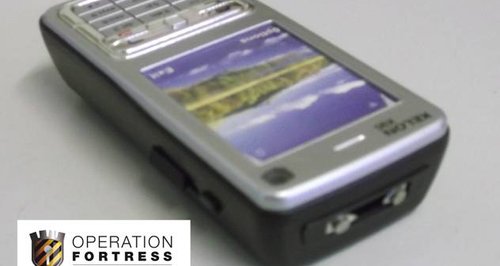 A drug dealer who kept a 50,000 volt stun gun disguised as a mobile phone, at his home in Southampton, will spend five years behind bars.
Wesley Walters was arrested during a series of warrants in September last year as part of Operation Fortress.

When detectives searched his flat on Rampart Road they found the firearm disguised as a mobile phone in the back of a drawer.

The weapon, which was capable of discharging 50,000 volts, will be destroyed.

DC Simon Woods from the Operation Fortress team said:
"We targeted Walters's home after he sold heroin on two occasions to an undercover officer in March.

"At court he claimed the stun gun was bought as a novelty item. He said he'd misplaced the charger and had put the weapon at the back of the drawer and hadn't used it since.

"Even so, he had access to a dangerous weapon which still held a charge and was capable of delivering a very powerful blow.

"We also found in his flat a police-style metal baton. It's unusual for a member of the public to have one in their possession but because it was in a private place, no offence was committed. It too will be securely disposed of."

On 7 January 2014, Walters, 26, of Rampart Road, pleaded guilty at Southampton Crown Court to possessing a section 5 firearm, for which he was jailed for five years, and two counts of supplying heroin, for which he was jailed for three years and six months to run concurrently.

DC Woods continued:
"The warrants we carried out as part of Operation Fortress were designed to demonstrate that Southampton is a hostile place for anyone coming here to deal drugs and commit acts of violence. At the same time, the campaign is finding long term solutions to helping to reduce the demand for drugs.

"If you're concerned about drug-related crimes where you live, you can always speak to us in confidence. The more we know, the more we can do about it."

Anyone with information can call police on 101 or 999 in an emergency.
You can also email the Operation Fortress team on operation.fortress@hampshire.pnn.police.uk. If you don't want to speak directly, you can call the anonymous Crimestoppers charity on 0800 555 111.