Police Say Fatal Calmore House Fire 'Not Arson'
8 August 2014, 18:14 | Updated: 8 August 2014, 18:42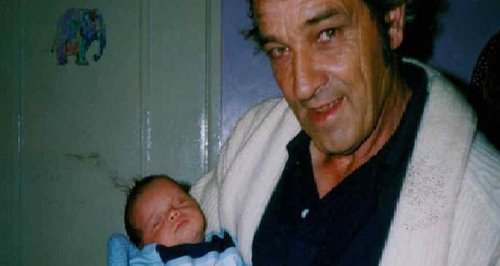 Police investigating a house fire in Calmore near Totton which killed a grandfather say they no longer think it was started deliberately.
Although the investigation into the cause of the fire in still ongoing, officers have confirmed that they are no longer treating it as a deliberate act.

The family of 66-year-old Brent Mason, who died in the fire at Yew Tree Cottages, The Drove on Tuesday (August 5), have paid tribute to him.

Liz Mason his wife said:

"My family and I are devastated at our loss. I have lived in my house with my husband for 47 years.

"We brought our three children up here, and over the years have proudly welcomed grand - children and then great grand - children in to what we have always considered a proper family home.

"Brent was a much loved grandfather and husband. Sadly, seven years ago Brent suffered a subarachnal bleed to his brain, which was followed by several other strokes.

"This deprived Brent of much of his independence and his ability to mobilise without the support of either a hoist or someone to bare his weight. Since the decline of his health I have cared for Brent at home along with the support of family and close friends.

"We are in disbelief as to what has happened, and we are struggling to come to terms with how quickly events unfolded. The fire has completely gutted my home - there is very little left, other than a few items that might be retrievable, however not without fire damage.

"We have lost everything we own, everything we have worked our whole lives for. We are now homeless.

"Thankfully no other members of my family were hurt during the fire. I was taken to hospital myself; however this was for precautionary reasons only as I was in shock and have suffered from a stroke myself in recent years.

"I would like to thank the neighbours for all that they tried to do at the time and for the kind words and gestures of offering us clothes and accommodation since Tuesday.

"I would like to give a special thank you to Cassie and Gary Wells who have been a tower of strength for the family over the last few days.

"What I wish for now is for everyone to please respect my families' privacy and allow us time to grieve in peace."

A file is being prepared by officers for the coroner.

A Hampshire Fire and Rescue Service spokesperson said:

"Following the recent fatal fire in Calmore, a number of potential causes have been identified through our fire investigation.

"However, due to the severity of the fire the investigation remains ongoing until a final cause has been established.

"Although the outcome of this incident was tragic, further lives were saved by the working smoke alarms fitted in the home.

"These alarms, which had been fitted by Hampshire Fire and Rescue Service, gave the other residents early indication of the fire so that they could get out of the house and call for help.

"This early warning undoubtedly saved the lives of the other four members of the family who got out safely that day. This incident again proves that the early warning provided by smoke alarms is capable of saving lives."