Portsmouth Navy Ships Away Over Christmas
25 December 2013, 06:00
Hundreds of crew members are away from their families this Christmas, with seven Portsmouth Navy ships abroad, including HMS Illustrious.
The Aircraft carrier has been helping the relief effort in the Philippines following Typhoon Haiyan, which ripped through the country on November 8th 2013.
An estimated 10,000 people were killed and around 600,000 were displaced.
HMS Illustrious is due to continue with her normal operations after Christmas.
A number of other Navy ships are away for the festive period too, including:
-HMS Westminster
-HMS Protector
-HMS Quorn
-HMS Atherstone
-HMS Richmond.
The crew of HMS RICHMOND have created a special Christmas video for their families to enjoy.
A Christmas Story From HMS Richmond
Royal Navy Type 45 destroyer HMS DARING will also be away over Christmas on a nine-month global deployment.
The Portsmouth-based ship will be alongside in Singapore during the festive period with sailors being able to call and Skype their families from ashore.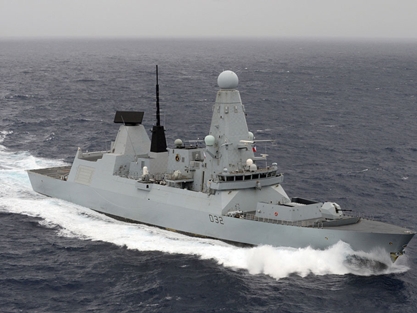 HMS Daring most recently took part in Op Patwin where she was the first UK warship to arrive at the Philippines following the devastating typhoon.
She gave immediate assistance to communities on remote islands - delivering food, water, tarpaulins and shelter kits as well as providing medical care with medics from Save the Children.
The ships Chef, Aden Matthews, says:
"Christmas is the best time of year to be a Chef onboard, the whole ship's company is in high spirits and there's no shortage of volunteers to help with the cooking,"
"When it comes to the day, everyone sits down together, relaxes and fills their boots with roast dinner and Christmas pudding."
Preparations for Christmas don't just happen overnight though, as deputy logistics officer Lt Brett Simpson explains:
"Christmas preparations start months in advance to ensure we're fully ready for a big feast.
"It does feel a little strange ordering 60 Christmas puddings in the middle of summer, but Christmas dinner is an important event for sailors away from family and loved ones; we try very hard to ensure nobody misses out on that festive feeling."
The food stores aboard the Portsmouth-based destroyer can hold the equivalent of 960 shopping trolleys worth of food.
For Christmas the following can be found in Daring's pantries:
13 7kg turkeys
250 pigs in blankets
250 mince pies
60 3.3kg Christmas puddings
20 1kg tubs of mincemeat
Commanding Officer of HMS Daring, Angus Essenhigh is a 40-year-old father of two from Southsea, Portsmouth.
Angus usually spends Christmas Day with his family in Southsea but this year will be flying them out to meet the ship in Singapore instead.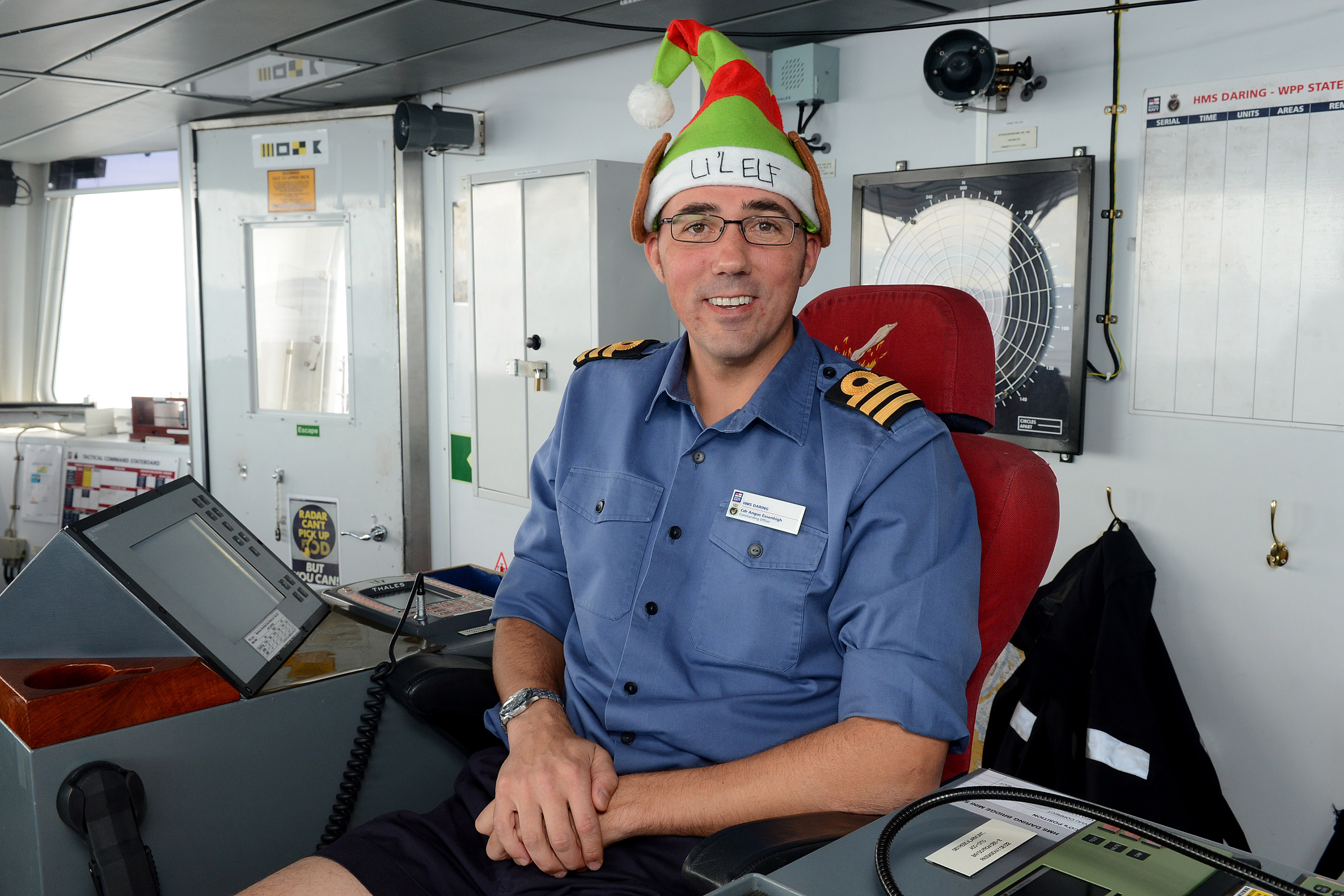 "The day starts with church then opening presents, having a large festive lunch and going for a long walk," he said.
"We usually spend the day with our parents, siblings and extended families. My favourite thing about the day is watching the children open their presents and I am really privileged that I don't miss out on that this year as they fly out to see me."
His Christmas message to his family:
"I am looking forward to spending Christmas with you in Singapore - see you in a week!"
34-year-old Leading Engineering Technician Richard Carter will also be away with HMS Daring.
The father of two from Fareham says Christmas is usually a big family occasion for the Carters: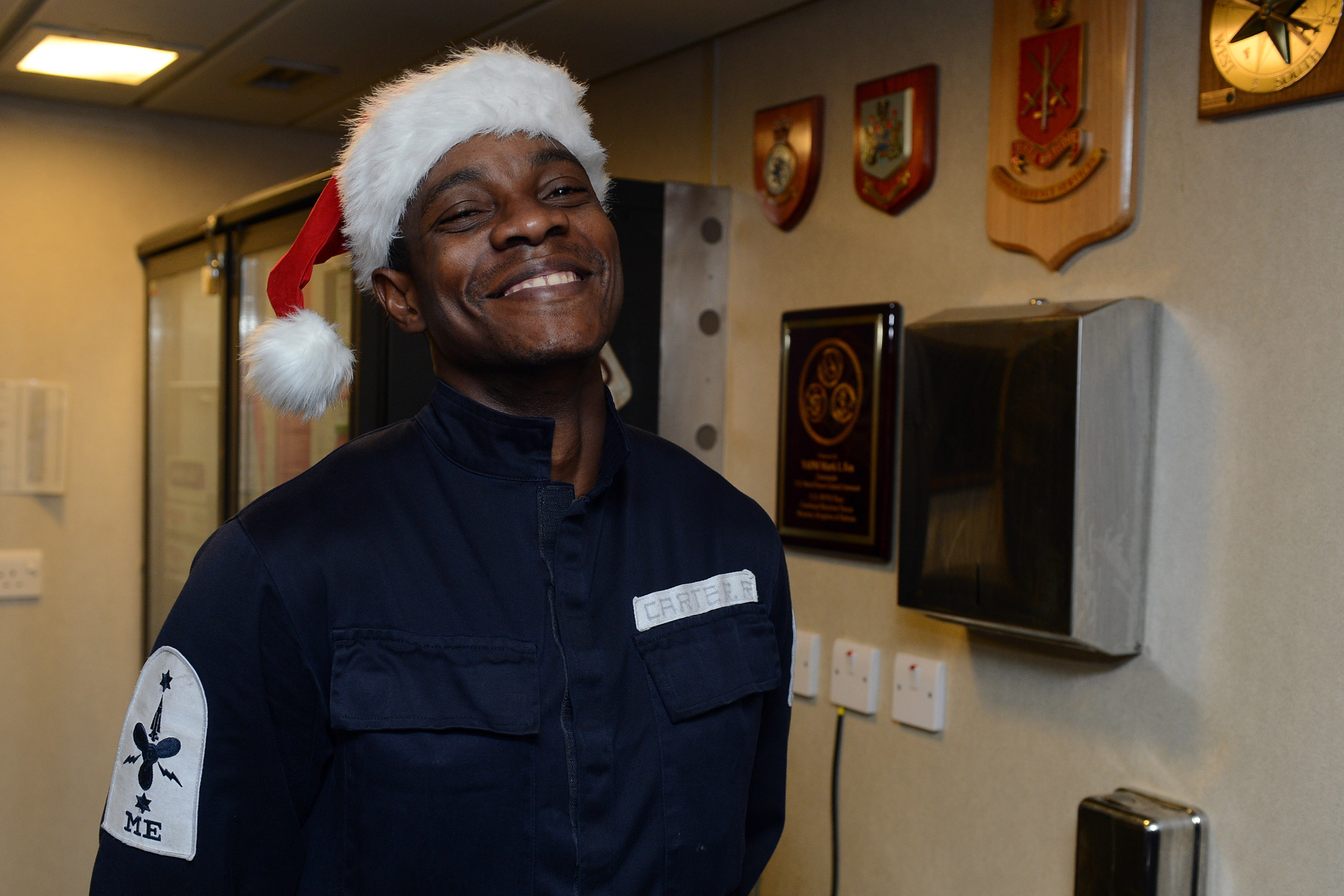 "I always spend Christmas with my wife, kids, family and friends from church."
"I usually stay up late the night before wrapping up all the presents and then in the morning we video the destruction of gift paper from the girls. Then we'll go to church, get home and finish the cooking before socialising with friends and family."
However Richard's plan this year is to FaceTime his family once he gets to Singapore.
His Christmas message:
"To my girls - Daddy will be home soon so continue to be good for Mummy and I'll be bringing all your presents with me when I get back.
"To my wife Nicole - thank you for selflessly holding down the fort every time I had to be away. I love you so very much and will be home as soon as I can."
We have one final message from Chief Petty Officer Lee Woods, who is HMS Daring's Command System Maintainer and Sensors Group Head
The 31-year-old father of one from Gosport usually spends Christmas Day with his family: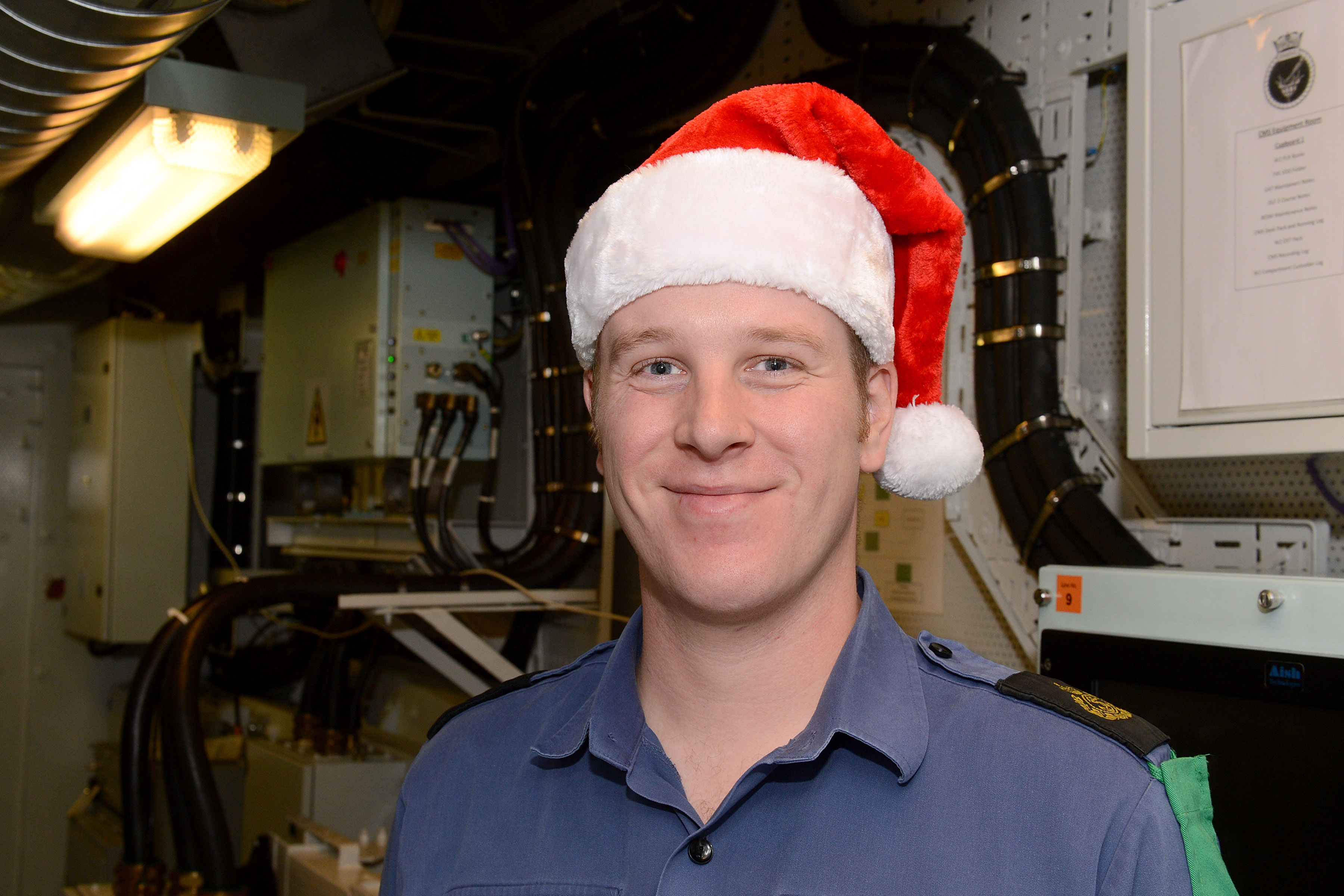 "My favourite thing would be spending the whole festive period with my family,"
"I especially enjoy everyone sitting at the table eating Christmas dinner."
This year the ship will be alongside in Singapore for Christmas and Lee will have dinner with his shipmates while being served by the officers - a festive Naval tradition:
"I will open my Christmas presents on board first thing, have dinner and then go to find some WiFi so that I can FaceTime my family back home and see some of my little boy's first Christmas."
His Christmas message to his family:
"Happy Christmas everyone. I hope you are having a great day and Austin is enjoying his first one. Enjoy the day, have fun and eat extra to make up for me not being there! I love you all and will be home soon. Merry Christmas."