Southampton: Baby's Grave Vandalised
5 August 2014, 15:03 | Updated: 5 August 2014, 15:05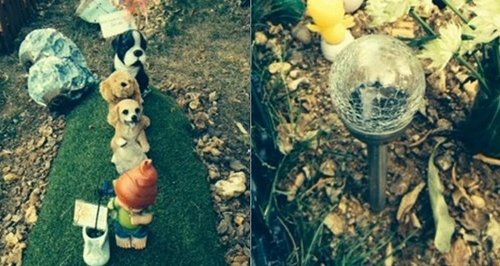 Police in Southampton are appealing for witnesses to come forward after the grave of an 11-month-old boy was damaged at St Mary Extra Cemetery on Portsmouth Road.
At some point between midday on Monday, July 28 and 5.30pm on Wednesday, July 30, two solar lamps were taken and damage was caused to small teddy bears and other items left in memory of the little boy who died of a rare terminal disease earlier in July.

Officers are keen to trace whoever is responsible, as it has caused upset and distress to the boy's grieving family.

The boy's mother said:

"He was a very loved and well known little boy by people all over Southampton and other places. I can't understand why somebody would do this to his grave as they can quite clearly see it is a baby's grave. I am upset to think that anybody could do this.

"Whoever is responsible has done this for no reason, as there is no money to be made from these solar lights. All they have done is upset me and my family and ruined a baby's grave, it's disgusting."

Anyone with any information is asked to contact PC Mark Hawley at Bitterne police station on 101.