Diaries Of A Cornish WW1 Soldier 'Tweeted'
6 November 2014, 19:24 | Updated: 7 November 2014, 19:01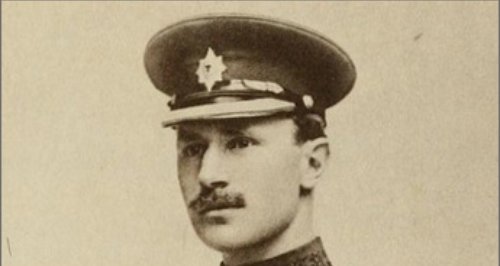 The diaries of a Cornish soldier - who fought and died in the trenches - have been brought into the 21st Century by two history students.
Ellie Vale and Emily Poole from the University of Exeter, found the diary at the Cornwall Record Office.
Written by Richard Charles Graves-Swale - a lieutenant from St Austell - the notes tell the story of life in the trenches in the early days of the First World War.
Richard left his wife of just six days to go and fight on the front line, but within weeks he was killed by a sniper.
Now, his notes have been serialised, in the form of tweets, which you can read HERE.
Listen here to our report on this