A47 To Be Extended Into Lowestoft?
7 January 2014, 08:06 | Updated: 7 January 2014, 08:12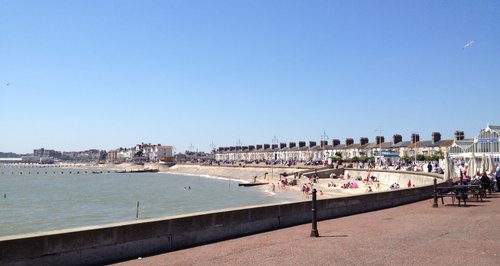 A plan is being put together to extend the A47 into Lowestoft and build a new bridge over the river.
Senior politicians and business leaders met in Lowestoft to start a campaign which could help deliver Government funding for a new river crossing.

Suffolk County Council leader Mark Bee, Waveney District Council leader Colin Law, county council cabinet member for roads and transport Graham Newman and Waveney MP Peter Aldous met at Lowestoft Town Hall to discuss plans which would see the A47 trunk road extended from its current, final junction in Great Yarmouth, all the way to Lowestoft.
Last year, the transport minister Stephen Hammond said that the A47 was among the top six routes in the country that will be looked at by the Highways Agency and was in the running to receive funding between 2015 and 2020. By linking the A47 to Lowestoft as a trunk road, this funding could help meet the costs of a new river crossing.
Additionally, extending trunk road access from Great Yarmouth to the south shore of Lake Lothing in Lowestoft would help attract even greater benefits for the two towns - from the planned £50 billion worth of investment in the southern North Sea over the next 10 years.
The politicians will now lobby transport minister Stephen Hammond when they meet him later this month.

Speaking after the meeting, Councillor Mark Bee said: "Suffolk County Council, Waveney District Council and Peter Aldous MP are fully committed to resolving Lowestoft's traffic problems and connecting the town to the A47 is a fresh and potentially decisive way of tackling the third river crossing issue.

"We want to see the A47 improved and Lowestoft and Great Yarmouth linked in a way that will genuinely
benefit the town and the county. We will be pushing for this to be high up on Stephen Hammond's priority list.
"Alleviating congestion in Lowestoft will help to regenerate the town and make it a better place
for people who live, work and visit here."
Councillor Colin Law said:

"I am absolutely determined to explore every opportunity to improve transport links in Lowestoft
and a plan to extend the A47 could be the answer.

"I know how important this is to the people of Lowestoft and we will leave no stone unturned."