Bildeston: Tributes Paid To Stabbing Victim
21 September 2013, 06:05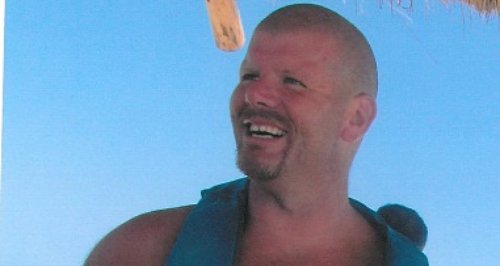 The family of a man found stabbed to death in a Suffolk village have paid tribute to "a loving devoted son" and "the best Dad in the world".
The family of a man found stabbed to death in a Suffolk village have paid tribute to "a loving devoted son" and "the best Dad in the world".
38-year-old Brian Knock died on Sunday 1 September. He had been staying at the address in Brooksfield, Bildeston where he was found in the garden of the property just after 4am. He was pronounced dead at the scene.
Barry Estabrook, 44, of Brooks View in Bildeston, was arrested soon after the incident and he was taken into custody at Bury St Edmunds Police Investigation Centre where he was interviewed by detectives before being charged with Mr Knock's murder.
Suffolk Police have released a tribute on behalf of Brian's family: "He was a loving devoted son, the best Dad in the world to his girls and loved dearly by them. He was an amazing, fun brother who could also be annoying at times. Brian enjoyed spending time with his nieces and nephews, and in return they loved him dearly and enjoyed every moment spent with him. He was a loyal friend to those who knew him since childhood, and all the other many friends he made throughout his life. And of course – he was devoted to his dog 'Saffy'.

"He was a big tough man on the outside but a big softy underneath who was not afraid to tell those close to him how much he loved them, or to cry and show his sadness and to laugh out loud when happy.

"Brian loved wildlife and had a great knowledge and love for animals, insects and snakes. He played the hero on many occasions helping out family, friends and neighbours, and sometimes people unknown to him.

"Brian was a cheeky, fun loving character with a big smile and a big heart. There was never a dull moment when he was around. On a recent family holiday to Tunisia, within a few days of being there, Brian seemed to know everyone at the hotel and soon became great friends with the entertainment team, often taking part in their shows, much to his family's amusement. He spent many hours playing and having fun and spending precious time with his girls, lots of great memories for his family to cherish.

"Brian was all these things and much, much more. Loved by all that knew him, he will be missed beyond words. His life was short but he made such a big impression on everyone that he will be remembered in the memories and hearts of all that ever had the good fortune to meet him.

"We would like to say a big thank you to all who have sent flowers, and have visited to share their love, memories and sadness with us.

"To Brian who will be sadly missed by all but will always be in our hearts, rest in peace."

In a separate tribute Brian's Dad said: "Although we lived apart from each other, I used to look forward to Saturdays when Brian would meet me with the girls and have a chat about what he was up to and work, which we had in common as he followed in my footsteps into the building trade.
"He was a hard-working happy-go-lucky young man who loved life, Brian befriended everyone who knew him. As a child Brian used to enjoy trips to Walton and make a beeline for the carousel. At one time he insisted going on alone. By the time it had gone round once he was hanging on trying to stay upright. It was like a comic strip as I was running around trying to catch up with him, jump on and set him straight. Memories are precious. Goodnight son, Love Dad."
The funeral of Brian will take place on Thursday 26th September and 12.45pm at Seven Hills Crematorium, Nacton. It has been requested that only family flowers are brought.