Blundeston Prison Closure Is 'Wrong Decision"
11 September 2013, 06:00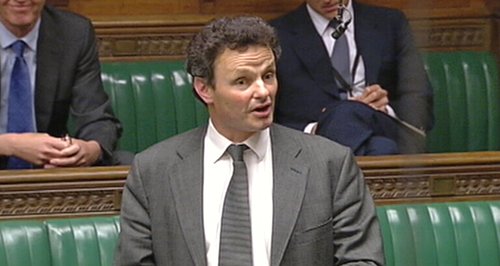 Waveney MP Peter Aldous has written to Justice Secretary Chris Grayling following last week's announcement by the Government of the closure of HMP Blundeston.
He is also calling for a review in how such announcements are made after some staff found out about the closure via social media or hearing it on the radio.
Mr Aldous argues that "Closing Blundeston is the wrong decision, which has been made following a flawed evaluation of the prison estate, which failed to take account of the outstanding work carried out there. It is imperative that all is now done to achieve the best possible outcome for those who work there and this will be the focus of my attention in the coming weeks."
Following a meeting with staff at the prison, Peter Aldous has now written to the Secretary of State providing feedback, re-emphasing his disappointment with the decision to close the prison and seeking assurances as to how the closure is handled. In his letter, Mr Aldous made the following observations:-

He pointed out that many staff members found out about the closure through the press and social media and has called for a review into the way in which such announcements are made.
He raised concerns about the evaluation process of the whole prison estate that the Ministry of Justice carried out to decide which prisons to close, pointing out that this failed to take account of:-
The high performing and cost-effective manner in which Blundeston is run..
The considerable investment that has been made in the prison in the past 2 years, which is now wasted.
The failure to properly take account of the impact of the decision on the local economy.
Whilst the Government have stated that they will do all they can to avoid compulsory redundancies, seeking to redeploy staff and using the Voluntary Early Departure Scheme, Aldous has asked for details of the packages offered to be kept under review.
The Government decided to close the prison as part of a cost cutting and modernisation programme that will also involve the building of two new large prisons in the South-East and in Wrexham in Wales.
Heart requested a response from the Ministry of Justice about the letter and they sent us this statement:
"The decision to close HMP Blundeston was made following a thorough assessment by senior managers in the National Offender Management Service. It was based on a range of factors, including the suitability of the accommodation, and was not a reflection of the current performance of the prison or its staff.

"We need a fit for purpose, modern estate which provides prison accommodation at a much lower cost to the taxpayer and in the right places to deliver our ambition of reducing reoffending.

"Our aim will be to avoid compulsory redundancies by firstly redeploying staff and, if necessary, offering voluntary early departures to staff in affected sites and neighbouring establishments."